Agriculture knowledge
The New Alliance to Unlock Potential of Smallholder Farmers
A sustainable and scalable business models with local partners to improve livelihoods and food security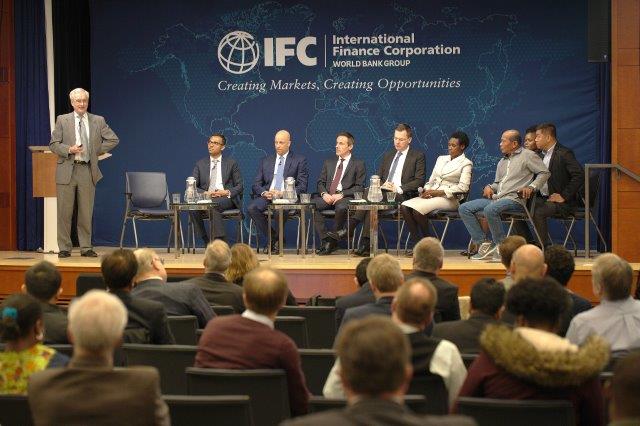 Bayer, IFC (a member of the World Bank Group), Netafim, and Swiss Re Corporate Solutions, launched a global alliance, Better Life Farming, to provide holistic and innovative solutions for smallholder farmers in the developing world to enable them to grow their farms into sustainable businesses
Together with multiple partners, the alliance will offer a comprehensive approach that covers planting seeds, precision irrigation, crop protection, finance and insurance — all tailored to the specific local and cultural needs of those who farm less than two hectares of land. About 450 million smallholders around the world are vulnerable to multiple challenges – lack of finance, adverse climate impacts, water scarcity, pests and crop diseases, rural migration, fluctuating commodity prices, and regulatory barriers – and realize only a fraction of their potential productivity. By connecting global expertise with local insights and partners, and providing advanced agronomic solutions, the alliance aims to help farmers realize their potential by farming not just to survive, but rather to thrive, as a business focused on sustainability.
An initial Better Life Farming pilot has already helped some farmers, such as Ruth Kajuju, a smallholder from Kenya. Now using enhanced farming and crop protection practices, Kajuju said she is able to afford schooling for her kids and expects to grow more crops in coming years.
"As a result of this initiative, I see myself making major progress in the next three years," envisions Kajuju. "I am developing myself and my land. Now I am farming on two acres, but I can foresee that I will be capable of successfully farming on five or more acres. And I will improve my social status and be better able to look after my family." Sérgio Pimenta, IFC Vice President for Middle East and Africa explains: "IFC is pursuing an ecosystem approach to supporting smallholder farmers along all aspects of the value chain. This means bringing together input suppliers, financiers and off-takers along with training for business skills and agronomic practices through a relationship that is sustainable, mutually beneficial and reinforced by a conducive business environment." Through the Better Life Farming initiative, we can protect even more smallholder farmers.
The alliance aims to help ensure more safe, nutritious and affordable food for the growing world population, advancing the United Nations Sustainable Development Goal of 'ending hunger, achieving food security and improved nutrition, and promoting sustainable agriculture.' The efficient use of available resources, such as water, fertilizer, and energy, will empower growers to produce more higher quality crops, generate higher incomes, and make farming attractive for future generations so that rural communities can thrive.
For more information about the alliance and its work with smallholders click here