Crop Quality
The Future is Blue
Special Hydroponic solutions for Blueberry by Pelemix
Roy Peleg, mailto:roy.p@pelemix.com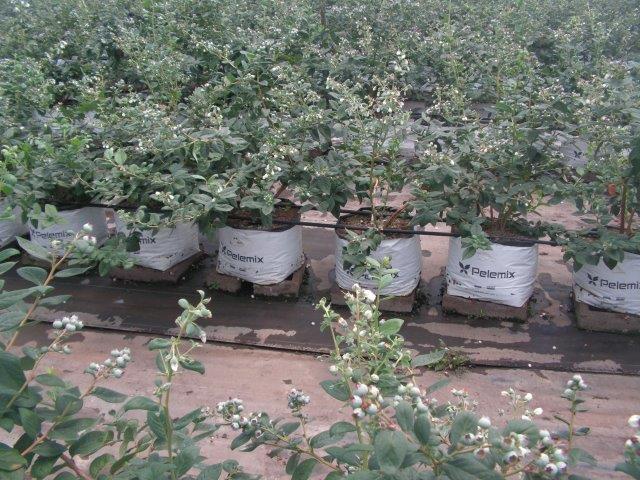 blueberry production and consumption has been increasing rapidly in recent years. greenhouses and mainly tunnels are being used to extend the growing season and harvesting period.
blueberries are traditionally grown in the ground. the soil should be well-drained, yet with sufficient moister holding capacity. optimizing blueberry production requires a high level of control, a balanced air-to-water ratio in the ground or growing media, proper micro-irrigation and fertilization. all these can be achieved when using soilless technology in general and coco-coir in particular.
pelemix, the world leader for coco coir based substrate and hydroponic solutions developed a special solution for the soft fruit in general and blueberry in general.
pelemix is a privately israeli owned company with sales to 40 countries.
pelemix has 8 manufacturing plans in sri lanka, india and thailand in where the coco fibers are sources.
pelemix's ideal solution for blueberry production was developed by its r&d team in close cooperation with crop specialists and key blueberry growers.
the 3b multi-drain opentop system for blueberries has been created by combining the ideal volume of a specially formulated coco-coir blend and an innovatively designed pelemix opentop bag.
pelemix's 3b opentop system allows growers to save time and labor. these opentops are simply placed in greenhouses, tunnels or open fields, drippers are adjusted and grower is than almost ready to go.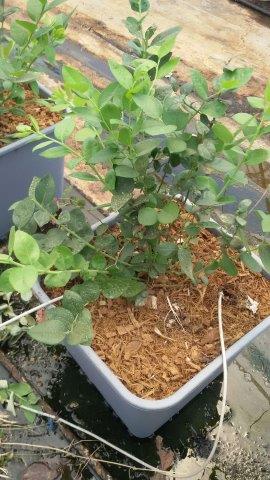 pelemix innovative solution brings many advantages for the grower:
higher yield compared to growing in the ground

earlier harvest possible due to quicker growth and fruit development

premium fruit quality with high uniformity

more plants per hectare (or acre)

labor saving and labor friendly solution – easy installation

high drainage capacity

special polyethylene bag uv protected

significant cost saving in filed preparation

the 3b opentop replaces more expensive pots and containers

faster return on investment
pelemix's 3b opentop system is an ideal solution for higher yield, excellent fruit quality and earlier harvesting.
for more info, contuct roy peleg, roy.p@pelemix.com