Greenhouses & Covering
TAP Constructing Advanced Greenhouses in Vietnam
TAP is currently completing its first greenhouse for growing leafy vegetables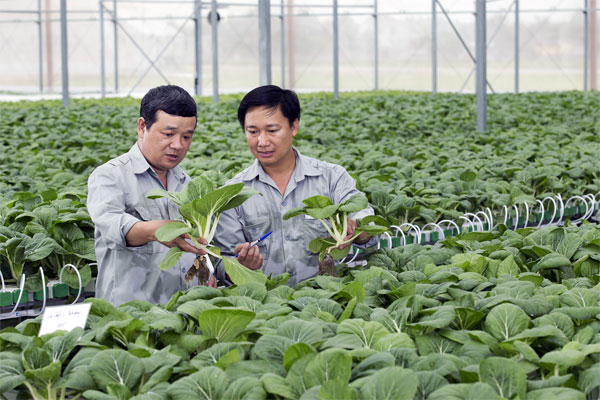 Teshuva Agricultural Projects (TAP, Israel) is currently completing its first greenhouse for growing leafy vegetables for local consumption at Tam Dao in the Vinh Phuc Province in northern Vietnam.


TAP has set up the greenhouse on behalf of Vineco, a subsidiary of the largest group in Vietnam, Vingroup, whose diverse enterprises range from the property market to retail.

TAP specialises in establishing international agricultural projects and in recent years has developed a growing system for leafy vegetables,
for which there is an increasing global demand, both as a health food and as a side dish at top class restaurants.
Vietnam is essentially agrarian but unlike other East Asian countries it maintains stringent quality standards which also apply to its agricultural produce.
Vineco elected to break into agriculture, it aspires to the highest market standards and intends to label its products 'Food Safety' and offer them in supermarkets under an independent brand name.
Vineco seeks to change the Vietnam's fruit and vegetable consumption habits and to increase awareness of the need for 'super clean' vegetables.
To achieve its aims, Vineco sought out TAP, which is to establish five farms for growing various types of vegetables in several regions of Vietnam with diverse climatic conditions.
The project will encompass some 24 ha, 80% of which will be devoted to vegetables and the remainder to leafy vegetables and micro leaves varieties.


TAP will apply new technologies to local growing and climatic conditions with a view to achieving the highest possible quality product.
Leading agronomists, specialising in various crops, are to oversee the project and will be instructing the farmers. They will manage the greenhouses during the first year with a view to turning the management over to local farmers.
This project is another in the series created by TAP in recent years in Europe, Latin America , China and south-east Asia.