Agriculture knowledge
Syngenta appoints new Head of Commercial Unit of Zeraim Gedera- Syngenta Israel
Appointment of a new Head of Commercial Unit of Syngenta Israel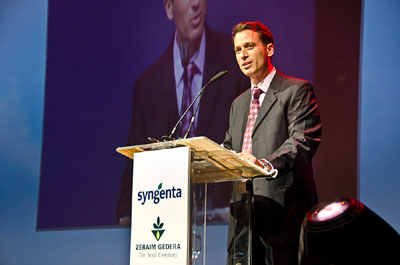 After 18 years with Zeraim Gedera, Amnon Eshet has decided to leave the company and embark on a new path. Eshet started his journey in Zeraim Gedera as head of sales and marketing and became the CEO of the company 12 years later. He contributed greatly to the processes which helped the company to expand its activities abroad and become a leading vegetable seed brand in strategic international markets. During his term of office as CEO he led an integration process with the leading agro-chemical company – Syngenta after its acquisition of Zeraim Gedera in 2007.

Amnon Eshet is replaced by Josh Peleg, who began his career in the agriculture world as a commercial attaché in Mexico for the Israeli Ministry of trade and economic affairs. In this role he worked in collaboration with Israeli companies at the Mexican market, where he was exposed to Zeraim Gedera and its activities. He began his career in Zeraim Gedera in 2009 when he was appointed to the manager of the Turkish market and subsequently progressed to become the head of customer marketing of the Zeraim Gedera Brand globally.

Peleg believes the two brands together- Syngenta and Zeraim Gedera – bring extensive knowledge in agricultural research and development and enable the company to provide growers with a wide range of solutions and professional knowledge. The combination of vegetable seed varieties known for their high quality and resistance to diseases, innovative and safe crop protection products with the aid of innovative agro-technical services brings added value to growers, helping them to improve the yields and quality of their crops.