Agriculture Cooperation
Research collaboration announced at Fruit Logistica 2019 in Berlin
Bayer, Netafim and Ben-Gurion University to Collaborate on the Integration of Digital Tools for Optimizing Drip Irrigation of the Nematicide Velum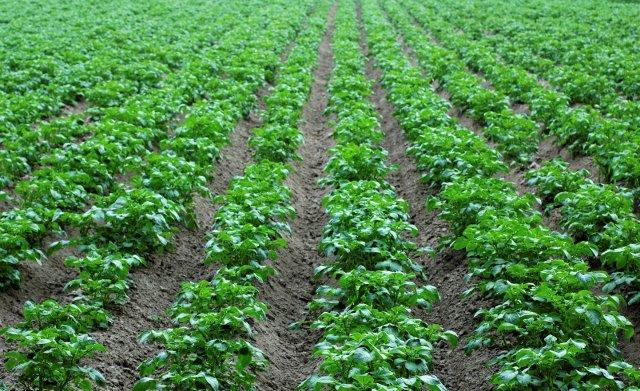 bayer, netafim and bgn technologies, the technology company of israel's ben-gurion university of the negev (bgu), announced at the fruit logistica 2019 trade fair and exhibition in berlin that they have signed a three year research collaboration.
the project will combine leading soil research, digital prediction tools and state-of-the art drip technology by netafim to develop best practices for using drip irrigation as a delivery system for the bayer nematicide velum prime in israel.
lately, social acceptance of the use of chemical crop protection became limited, which resulted in political pressure and the loss of certain products. since crop protection is an important measure for preserving crop yields, growers are now seeking sustainable agricultural solutions.
bayer and netafim have addressed this challenge with a new innovative solution named dripbydrip. the concept uses netafim's drip irrigation systems to deliver bayer's chemical and biological crop protection products. dripbydrip applies the active substances precisely to the plant, resulting in higher efficacy, the need for less crop protection compound and lower environmental impact.
the joint research collaboration announced today aims to further develop dripbydrip. under the collaboration, comprehensive data sets will be generated experimentally to calibrate digital prediction models for optimized application of crop protection compounds via drip irrigation. this includes laboratory and field studies evaluating the behavior of the bayer nematicide velum in soils and plants under typical agricultural conditions in arid regions.
research activities will be carried out in israel, at the jacob blaustein institutes for desert research of bgu and netafim facilities. the project is led by dr. marc rist, research & development at the bayer crop science division, dubi raz, corporate agronomy director at netafim and prof. shimon rachmilevich and his team at the jacob blaustein institutes for desert research of bgu. the mutual research project will be carried out in bgu and netafim facilities, in addition to field trials in israel.
"this collaboration agreement with industry leaders such as bayer and netafim is a testimony to the leading position of the institute for desert research of bgu in the field of agriculture," stated netta cohen, ceo of bgn technologies. "located in the desert, the research at the university's sde-boker campus focuses on water, energy, agricultural and ecological solutions for extreme desert and drylands conditions, which are increasingly becoming more relevant with environmental changes such as global warming."
holger weckwert, portfolio management segment manager insecticides solutions at the bayer crop science division, said: "applying crop protection compounds using drip irrigation allows to accurately target the relevant plants, which is environmentally friendly, efficient and cost-effective thereby providing an important contribution to sustainable agriculture. we are looking forward to join efforts with leading scientists at bgu to elaborate customized use recommendations for the application of our nematicide velum with netafim's drip technology."
dubi raz added: "drip irrigation delivers water, fertilizers, crop protection including biologicals directly to the roots of the crops. this approach enables farmers to apply crop protection products in a more targeted way using netafim's drip irrigation technology. after three years of extensive experiments in various geographical conditions and crops, we succeeded in achieving clear economic proof-of-concept for our customers.
following our successful long term partnership with bayer, we are pleased to now welcome bgu's scientists in assisting us in optimizing the application of crop protection compounds via drip irrigation."