Agriculture Cooperation
One Stop Shop for Agriculture Projects
Agri-tar brings Israeli technologies to the world through turnkey projects. Interview with CEO Mark Fishman.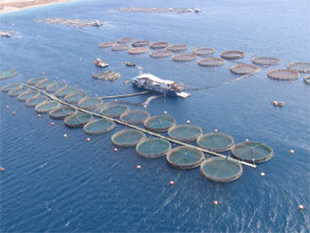 there are hundreds of israeli agritech companies developing technologies and products in a variety of spectrums, from irrigation to fish farms.
navigating this crowded landscape can be daunting, and this is where companies like agri-tar have a unique advantage, with their one stop shop concept.
"since we don't have proprietary technologies, we are completely objective when we come to building a project for clients," explains agri-tar, ceo mark fishman. "we have an in-depth knowledge of israeli technologies, and can customize for our international clients, the right technologies and products to meet their specific needs."
agritar is a privately held company, founded in 2014, as a daughter company of avnon enterprises. its main activity is focused on greenhouses and aquaculture, and the company has already executed projects totaling over $3m. the company's main target markets are africa and eastern europe.
"agritar's approach is unique in that we work together closely with our clients through all the stages of the project – from the strategy and business planning, obtaining financing, and the building and management of the project," says fishman. each project lasts at least one year.
in addition to its project management arm, agritar also helps israeli companies advance their products internationally, serving as distributor for a number of companies providing agritech solutions.