Precision Irrigation
NaanDanJain expands choice of innovative solutions for world's farmers
The company will exhibit at Greentech 2019 Amsterdam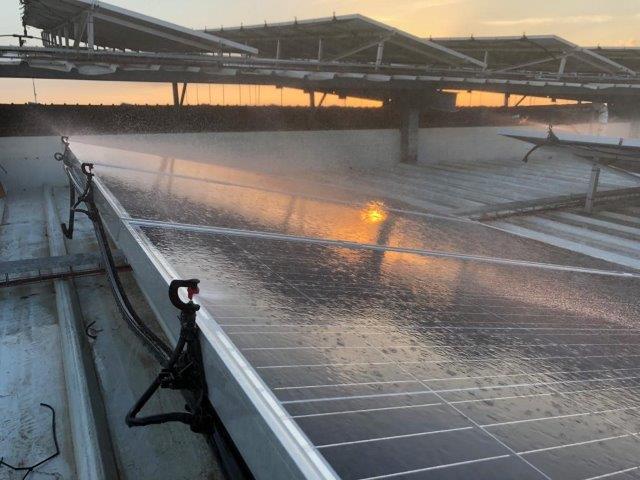 naandanjain is proud to be the leading company worldwide with the greatest variety of products to the water, irrigation and agriculture sector. naandanjain continues to innovate, expanding the choice of solutions it offers to farmers worldwide, constantly increasing the number of its clients.
the company will emphasize two main areas at greentech, to be held in amsterdam on june 11-13:
first, naandanjain continues to innovate, expanding the choice of solutions it offers to farmers worldwide from greenhouses to water infrastructures and conduction worldwide. in addition, the company has amassed significant experience in setting up and preparing project specification for growing medical cannabis. to date, naandanjain has planned and implemented more than 15 projects.
the company's extensive ability and experience in this area enable it to offer cannabis growing customers and entrepreneurs a broad variety of services: from project specification to turn-key projects, in which the customer receives the greenhouse and accompanying site ready for production. naandanjain has proven ability to reach maximal precision in overall system planning, including maintenance and running of water and fertilization systems with the entire structure and climate control, to meet medical cannabis customers' special requirements.

another area the company will emphasize is irrigation solutions – naandanjain has a large variety of products for the drip, sprinkler and micro-sprinkler sector. since irrigation solutions are what delivers the water to the plant and its roots, it's very important.
furthermore, naandanjain will bring to the coming show two innovative products – root sense and spark: rroo tsense – a precision agriculture system produced by viridix – a revolutionary product for sensing water potential in the root zone, marketed exclusively by naandanjain worldwide.
spark – a revolutionary green energy product – is intended to keep solar panels clean , thereby increasing their efficiency and lifespan.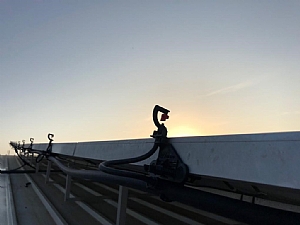 this product places naandanjain in a new area of activity, green energy, which undoubtedly complements agriculture.
maoz aviv the company's chief agronomist and director of the green energy sector states: "to preserve the world for coming generations, we need to adapt new precision agriculture technology, and at the same time to create green energy": leave the world better than you found it !
come to meet us at greentech (hall 11.3.2.4, 11-13 june) or schedule a meeting with maoz aviv.