Water Management
M-T Hydraulics: Control for Agriculture
Interview with Yehuda Sadeh, CEO of M-T Hydraulics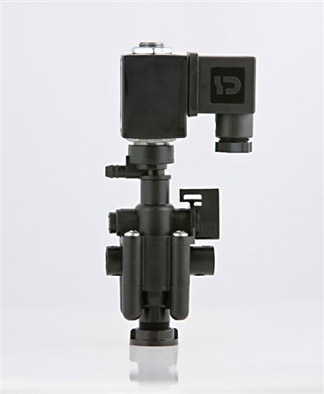 M-T Hydraulics was founded in the early 1980s and specializes mainly in the production and development of hydraulic control products for agricultural irrigation. The Company's flagship is a relay for hydraulic control known as "Galit". Additional products include a wide range of solenoids and pressure-reducing pilot valves. The Company also sells an extensive range of valves and accessories.
Galit offers wide water channels with a 3-position manual control and is designed to function in a number of main applications: Valve for reversing the command (NO NC) with remote control, rapid back wash (filters), solenoid for integration with irrigation controllers,a manual, mechanical 3-way shut-off valve.
The wide water channels allow for a high flow rate and consequently fast cleaning of the automatic filters can be carried out. Additionally, the wide water channels prevent blockages and similar problems.
Galsol is based on Galit and comes with the addition of a solenoid to produce an electric operator with wide water channels and a handle for manual control.
XR100 Pilot valve – is the only product of its kind in the market for pressure regulation (reduction) with a built-in manual override. This product is easy to operate and install and when using it no other accessories are required in regular pilot systems.
The latest developments coming out of the M-T Hydraulics include Midisol – A 2-way solenoid mounted on a hydraulic valve with a 3-position/3-way manual override.
Its unique features and benefits include low operating tensions, high-quality magnet, wide range of operating tensions, high physical and electrical reliability.