Machinery
Juran Launches the Next Generation of Machines for Extracting Pomegranate Arils
Juran launched the model after years of research and development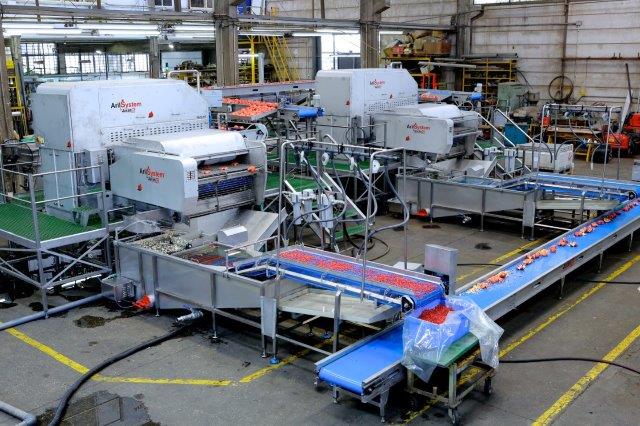 Pomegranates are known to be rich in nutrients. Their high nutritional value, in addition to many health and medical properties, have increased the demand for the fruit in Israel and around the world. Many fruit lovers own special tools designed for extracting the pomegranate arils, but suitable machines are needed to perform this process on a commercial level. Following the rise in demand and the need to find a fast and efficient method of extraction, the first model of such a machine was launched in 2005.

Juran launched the model after years of research and development, in collaboration with the Institute of Agricultural Engineering at the Volcani Institute, resulting in the ArilSystem machine, which was registered as an Israeli development and a patent belonging to the State, but production, marketing and sales were entrusted to Juran. After launching the first model in the early 2000's, Juran developed and perfected several additional models, to provide options for extracting different quantities of fruit, according to customer needs.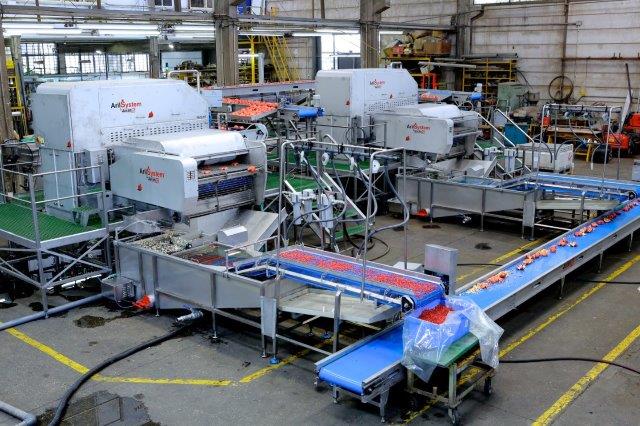 Israeli Development and List of Respectable Patents – Please Meet Juran
Juran is an Israeli family-based company that has been operating for more than five decades, focusing on manufacturing machines for agriculture, the food industry and conveyor belts. Juran is a world leader in the "Fresh Cut" technology.
In addition, Juran also operates a technology, offered as part of its "Fresh Defrost" subsidiary, for handling fruits and vegetables before freezing, in order to ensure high-quality frozen products that maintain their properties and shape even after thawing.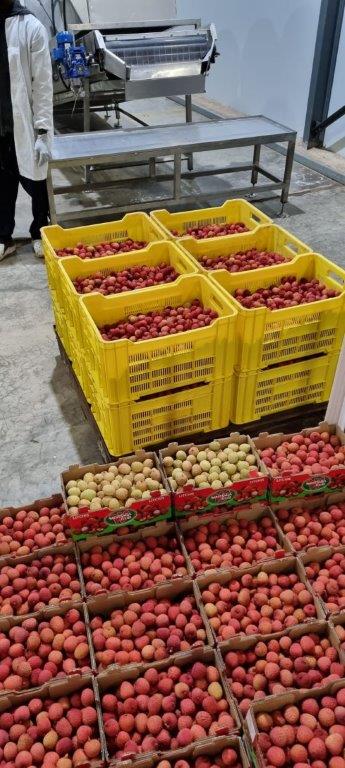 Juran has registered six patents, four of which are in the field of automation, for dealing with fresh produce:
– technology for extracting pomegranate arils, developed in collaboration with the Institute of Agricultural Engineering;
– technology for preserving the Lychee's red color, without using sulfur;
– treatment for fruit and vegetable before freezing, to limit the quantity of juice retrieved during the thawing process (Fresh Defrost);
– cylinders to separate stones and lumps of soil from potatoes and other bulb vegetables.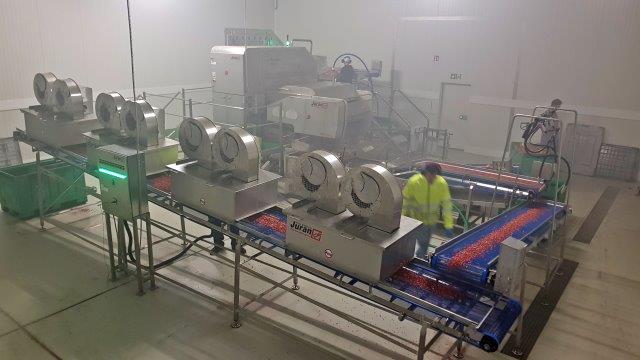 ArilSystem – the new machine for extracting pomegranate arils:
To date, Juran is marketing four basic models:
– JU-10 – with one extraction head that can extract arils up to 10 fruits a minute.
– JU-20 – with two extraction heads that can extract arils up tp 20 fruits a minute. This model can be upgraded to the JU-28 model.
– JU-28 – with two extraction heads that can extract arils up to 28 fruits a minute.
– JU-56 – with four extraction heads that can extract arils up to 56 fruits a minute.

Each model is adapted to the needs of a different market and, according to Avner Galili, Juran's CEO, the market needs in Turkey and California led to the development of the four-headed model.
The one-headed model was developed for the Indian market, which holds a particularly large and diverse market share, but the model has been well received and welcomed all over the world. In India extraction is done on relatively small fruits and the price obtained from the produce is low, therefore there was a need for a simple machine with a quick return on investment and cheap maintenance.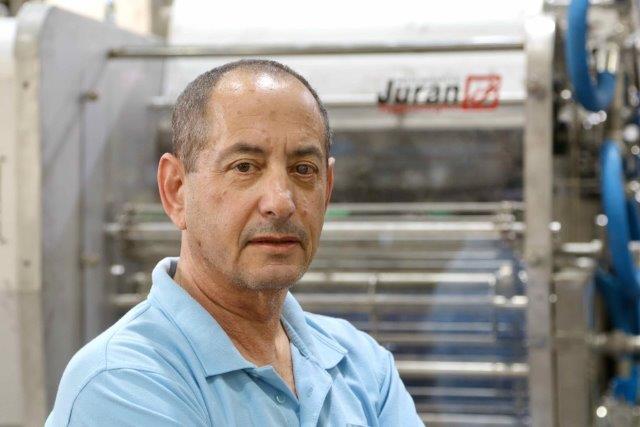 This model has become Juran's best-selling product. Operation of the machine according to the manufacturer's instructions results in 95% marketing-quality arils. The machine operates without cutting the fruit, in order to preserve the quality of the arils, producing 1 kg of arils from 3 kg of fruit.
In the past month, Juran launched a new extraction machine, which is an upgrade of the company's three existing models: the first with two extraction heads, with the four-headed model and the model with one extraction head, to create an innovative and higher-quality model.

The new model has two extraction heads and is considered the most advanced machine on the market – with high extraction percentages, low mechanical damage percentages, quiet and simple operation, and minimum maintenance and expenses.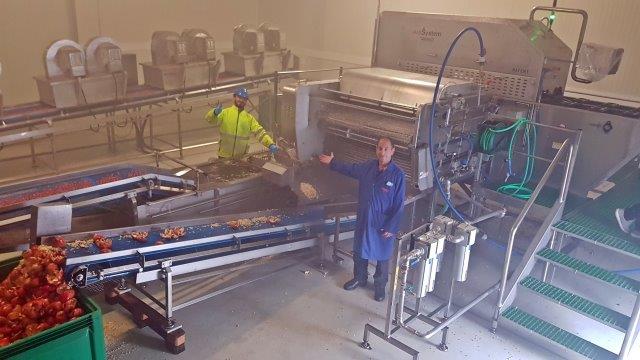 Adapting to Clients' Needs:
Over and above the quality of the machines and all technological improvements and refinements, Juran takes great pride in its service and reliability. Each customer receives a machine that meets his needs and the output he expects to achieve. In addition, installation and integration of the machine is done by Juran team and representatives at the customer's location and periodic visits are made to check the machine's activity and customer satisfaction. After installing the machines, the customer maintains direct contact with Juran, and he has the ability to communicate online with a technician to locate faults, offer solutions and make upgrades at low cost to the customer.

In addition to the machines, Juran also provides complementary products for the extraction process, such as a system for packing the grains "Fresh Cut", squeezing juice and bottling, squeezing oil from seeds, drying arils and fruit peels and a high-quality pomegranate freezing system.
The Covid19 pandemic affected Juran's operations – "Even though the trust built in a personal meeting is important, when there is demand, there are sales, despite the restrictions of our times," says Avner.
The "Fresh Cut" market has shown a 20-25% rise in European countries only. The USA has also shown a similar rise, but more gradual. Customers' satisfaction brings them back to Juran to purchase and renew their products. Avner Galili adds: "In recent years we have exported our pomegranate machines to Turkey, Germany, Greece, Portugal, Hong Kong, the Netherlands, England and Australia, almost without any one-on-one meetings."
For more info please contact Avner: avner@juran.co.il