Water Management
Israeli Technology won UN award
The award presented to Innovation: Africa - NGO for Israeli green tech in Africa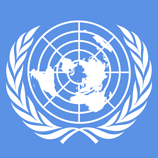 The prize, one of five of its kind awarded annually was presented in Nairobi when the United Nations Industrial Development Organization organized an expo on green initiatives, the UN Global South – South Development Expo.
Sivan Yaari-Borowich, now the president of Innovation: Africa gave her presentation about bringing their work in bring solar energy to African villages, medical clinics,
orphanages, schools and water pumping stations using Israeli technologies.
At the UN event she presented a cost-efficient and self-sustaining model for small-scale rural electrification demonstrated in the United Republic of Tanzania, Ethiopia, Malawi and Uganda. A model that could be used elsewhere.

To date, Innovation: Africa has completed 66 projects in Tanzania, Ethiopia, Uganda and Malawi.