Water Management
Current Trends in the Water Industry
Interview with Oded Distel, Head of Israel's national program for the promotion of Israel's water and energy industries
Michal Chesla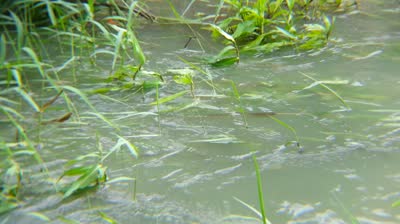 Where is the world's water industry headed? What are its most pressing needs, and what technologies, and companies, are most in demand?
Current Trends
"The direction of the industry today is clearly maximizing resources," says Distel. "Budgets are shrinking, or at least being very carefully watched, and those companies who can offer technologies that bring added value by being cost effective, will prevail.

Today there is a growing understanding that all resources are precious – water, energy, even land.

A company can offer amazing water technology, but if it requires a heavy budget, or high financial cost, or even a large amount of land to implement, it will find itself waging an uphill battle."

According to Distel, Israel is ideally placed in this arena, as resources (both natural and budgetary) have always been in scarce supply, and Israelis have had to be creative in developing not only effective, but efficient water solutions.
Related Industries
On a continuation of this theme, there is also growing awareness on the part of different industries that they must be efficient in their use of water resources. Industries like Mining, Oil & Gas, Food & Beverage and others, are massive consumers of water.

Their growing interest in optimizing their use of water also creates opportunities for water technology companies.

Israel NewTech has been working to bring Israeli water technology companies to these industries, through targeted business delegations, in Israel and abroad.

And which companies are raising most interest on the part of the water industry?

"Another growing trend in the water industry worldwide puts mathematical algorithms, and 'big data' to work in order to make water use efficient," says Distel.

Here too Israel is well-positioned, with a workforce highly skilled from Israel's successful hi-tech arena, some of which is finding its way to cleantech.

Distel points out Israeli companies including Arad, Bermad, Iosite, Peak Dynamic, Powercom and Takadu as some of the companies which stand out in this arena.

"There is a process of crossover happening between different industries: energy and water, hi-tech and cleantech…experience in one discipline lends to improving another.

All of this makes for more effective, and more innovative, water solutions," concludes Distel.