Seed Technology
Israeli Seed Company Staying Close To its Customers
Interview with Hazera's Commercial Director Antoon Santegoeds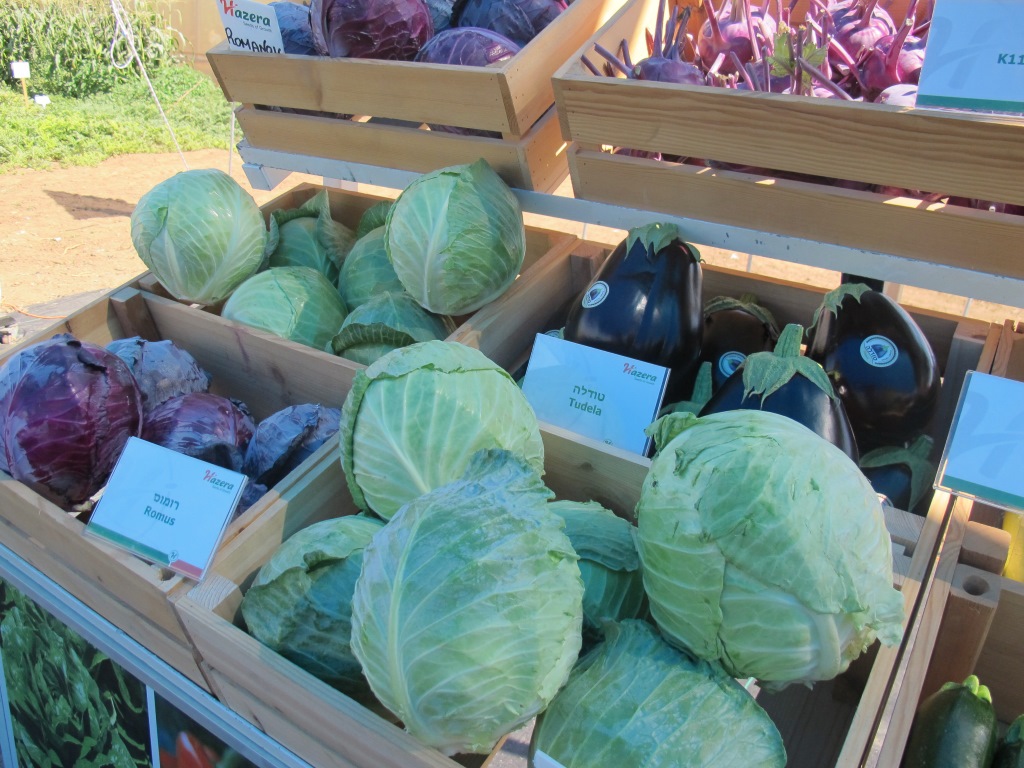 vegetable seed company hazera will soon open its doors to show its new range at the international open days, taking place from 27th september to 29th september on a brand new field in warmenhuizen, the netherlands.
in recent years hazera has realised substantial growth in a very competitive market. which factors have driven this success, and which are the ambitions for the future? we asked hazera's commercial director mr. antoon santegoeds to explain.
each year the international open days attract between 800 and 1000 professional visitors from more than 40 countries wanting to see this "living catalogue" of many vegetable crops. what exactly is attracting these people?
antoon: "first of course the outstanding opportunity to discover the latest varieties and innovations. our strengths are that we deliver excellent products, that our customers can count on good availability and that we are actively innovating, using the most modern technology, regularly coming up with breakthrough products such as tomatoes resistant to downy mildew. but there is more to it. at hazera we cherish close relationships with growers and other professionals from the vegetable supply chain. usually we go out to our customers, actively helping them with advice to get the best out of our varieties. but at this occasion we have the pleasure to bring them together at our place, so they can experience the scope of our activities and the strength of long term relationships. the most important message is that we always stay close to our growers and partners, cherishing personal relationship while literally keeping both feet on the ground, and of course keeping our promises."
| | |
| --- | --- |
| | |
among the international open days' visitors this year we find the board of directors of hazera's french mother company limagrain. can you tell something more on limagrain?
antoon: "we are proud to be part of limagrain, the 4th largest seed company in the world created and managed by its 2000 farmer shareholders. the people who rule this company exactly understand the challenges growers are facing because they live them every day themselves. limagrain unites the forces of three leading vegetable breeding companies – hazera, hm.clause and vilmorin-mks – from who we show varieties. this makes a very broad portfolio for the benefit of our customers that we are showing proudly, but also with humility, because we know that excellent seeds can't perform without excellent growers, processors, distributors and all those who play a vital role in bringing healthy, tasteful and convenient product to consumers' plates."
so what about hazera's position in the vegetable seed market, and its ambitions for the future?
antoon: "after dynamic growth in the past decade, hazera now is a global top 10 vegetable seed company. we have seen tremendous progress in our strategic crops such as tomato, onion, watermelon and pepper, with nice breakthroughs such as the personal seedless mini-watermelon that can now be found in any supermarket. brassicas are very important as well, that's why we are investing extensively in a new r&d
station that will boost innovations in our worldwide range. but we are breeding for more than 30 crops, so we also offer a broad range to satisfy as many growers as possible."
to discuss about the bright future of fresh, healthy, tasty and convenient vegetables, please visit us at the international open days. see you soon!
click to visit 'hazera' on facebook