Water Management
Innovating Irrigation for a Sustainable Future
Drip irrigation pioneer Netafim is celebrating 50 years of shaping the future of agriculture. The company's participation in WATEC 2015 is highlighted by the hosting of a panel discussion on wastewater usage in irrigation. We talked to Rachel Shaul, Netafim's Head of Corporate Marketing and External Affairs, about the company's focus on innovation and its involvement at WATEC.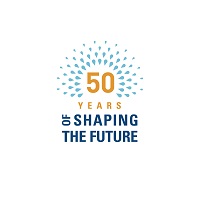 When thousands of visitors from around the globe flock to Tel Aviv this month for WATEC Israel 2015, they will be seeking out the latest innovations from Netafim. Founded in 1965, the Israeli company is the pioneer of drip irrigation and global leader in smart irrigation solutions for sustainable productivity.
Created by farmers for famers, Netafim initially focused on helping Israeli growers overcome the country's severe water shortage. After introducing the world's first commercialized dripper in 1967, Netafim incorporated technology to reduce clogging. This not only improved irrigation efficiency, but also advanced the use of wastewater in irrigation, which is one of the best ways to free up large quantities of freshwater for municipal purposes.
Israel is the overwhelming global leader of wastewater usage in irrigation; some 85% of the country's effluent is treated and used for irrigation, with Singapore a far second at 35%. Given Netafim's role in helping growers use wastewater, the company's Head of Americas, Yoav Zeif, was chosen to chair a WATEC panel discussion entitled, "Using wastewater for irrigation: An effort that is worth making."
Netafim is a WATEC Gold Sponsor, and will be involved in several other activities throughout the three-day gathering. CEO Ran Maidan will address WATEC speakers and other distinguished guests at a pre-conference dinner, and he will participate in the closing panel session, "From a Start-Up Nation to a Partnership Nation." The company will also host several international delegations comprised of businesspeople and journalists at its Tel Aviv, Kibbutz Hatzerim and Kibbutz Magal sites during the conference.
Netafim has always been at the forefront of irrigation technology, particularly when it comes to saving water. A member of the UN CEO Water Mandate and the UN Global Compact, Netafim was recognized for its contribution to sustainable water management in being named 2013 Stockholm Industry Water Award Laureate.
AT WATEC, visitors can find out more about several other Netafim technologies that are helping to ensure a sustainable future.
"One of the frontiers of drip irrigation is rice cultivation," explains Rachel Shaul, Netafim's Head of Corporate Marketing and External Affairs. "Rice is the most widely consumed staple food for much of the world, and over 90% of all rice fields are grown on small farms. By increasing water efficiency in rice cultivation, we can dramatically lower the amount of water consumed in agriculture." Extensive research conducted by Netafim, together with academic institutions and industry leaders worldwide, has shown that drip irrigation of rice uses 50-70% less water compared to flooding, while increasing yields by 100% or more.
Drip irrigation of rice also delivers environmental benefits, according to Shaul. Until now, rice cultivation has been carried out by flooding, which creates anaerobic conditions leading to extremely high greenhouse gas emissions. In fact, flood irrigation of rice is responsible for 10% of the overall greenhouse gas effect worldwide. In contrast, drip irrigation significantly reduces greenhouse emissions, and prevents nitrates from penetrating into groundwater.
Netafim is also exploring new ways to impact the global agriculture map. "There are over 500 million small-scale farmers worldwide who supply about 80% of the food in developing countries," Shaul says. Recognizing the importance of this market, Netafim offers Family Drip System™, a compact, user-friendly kit that brings the many advantages of drip irrigation to the smallest family farm.
Finally, Netafim's crop management technologies (CMT) are drawing great global interest. These include monitoring and control systems, dosing systems, and crop management software. Netafim's CMT systems further increase irrigation preciseness and efficiency, and when combined with drip, offer a highly efficient and effective solution that helps farmers grow more with less.