Poultry
Improving the quality of eggs in Israel
New regulations for the poultry industry will establish a modern and efficient chicken house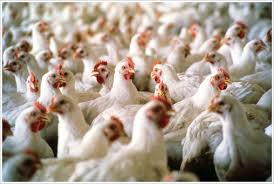 The regulations stipulate egg production quotas for 2014 and define a number of changes to regulations existing in 2013. Amongst other things, it has been decided to put in place a new, personal egg production quota of 500,000 eggs as opposed to 250,000 in 2013. This was decided in the light of recommendations provided by professional bodies within the Ministry with regard to the size of an efficient and profitable egg production unit.

This upgrade is designed to improve the quality of eggs marketed in Israel, to improve the well being of the hens and to maintain public health through the establishment of new, modern hen houses on the one hand, and, on the other, to strengthen family owned farms and small holdings, to encourage the younger and the next generation to become part of the egg industry and to allow existing egg producers choice regarding the transformation of their business to one that is more efficient and profitable".

It has also been decided to permit the provision of an additional date during the year for the presentation of new quota applications. This is designed to allow the Quota's Committee flexibility when, for example, after the initial quota allocation, there still exists a balance of egg quotas for distribution. In order to allow equal quotas to both veteran producers and new producers as per regulations for 2014, egg producers who in the past had a production quota of 250,000 eggs will be given an additional quota for an extra 250,000 eggs.
As part of the efforts to upgrade the egg production industry and to encourage farmers to make the move to newer and more modern chicken houses, the new regulations also set in place a one time additional egg quota to that held by the farmer.

This in order to ensure that the farmer's production levels are not harmed during the move to new facilities. Also, an additional quota of 25,000 eggs will be awarded for each ¼ acre of former agricultural land upon which a chicken house was established.

In order to strengthen small farms and small holdings and to encourage efficiency, a further quota of 100,000 eggs will be given to each egg producer who establishes a chicken house with up to 12,000 layers.