Poultry
Farming Solutions at the Highest International Standards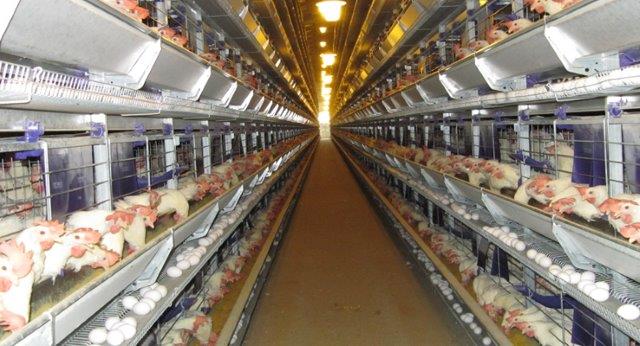 For decades, Munters Israel (formerly known as Rotem Computerised Controllers) has been developing high quality controllers for poultry, swine and cattle and selling them worldwide.
Munters specialises in agricultural climate control and ventilation equipment for the poultry, swine, and dairy industries as well as greenhouse equipment. Munters Israel is now bringing to the Israeli market the complete line of Munters agricultural products.

We met with Ailon Tamir, Munters' Marketing Manager for Israel and the Americas, to hear about Munters' expanded agricultural and animal husbandry product line, which now includes both Rotem and Munters products. Up until now, farmers were forced to seek these products overseas, for example, in Italy. He says that the expanded product line will provide integrative solutions for greenhouse, poultry, and livestock growers, as well as for those erecting these types of buildings in Israel and abroad.
| | |
| --- | --- |
| | |


The product line includes:
– Two types of ventilation systems: One system for introducing outside air and the other for circulating air inside the building.
– Heaters: To ensure that temperatures are high enough during cold weather
– Air inlets: These provide a cost-effective fresh air supply over a wide static pressure range.
– Cooling pads and support systems, including a water supply system.
– Controllers that provide centralized management to connected to the ventilation and cooling pads, as well as other systems in farms.
– Air filtering, purifying and ventilating accessories:
< Air filters for treating air discharged from greenhouses conforming to EU standards.
< Dehumidifiers
< Chimney ventilators for cold climates.

Ailon says that Munters products, manufactured in various factories around the world, are high quality, reliable and durable. They meet both EU and U.S. standards. The products are energy efficient and environmentally friendly.
Munters develops and manufactures energy efficient climate control systems for the growth and development of agricultural applications.
By providing the perfect climate, our solutions enable farms to operate and produce under optimum conditions.