Water Management
II.RI – A Smart Irrigation Controller
An advanced smartphone operated irrigation controller to be showcased at EIMA exhibition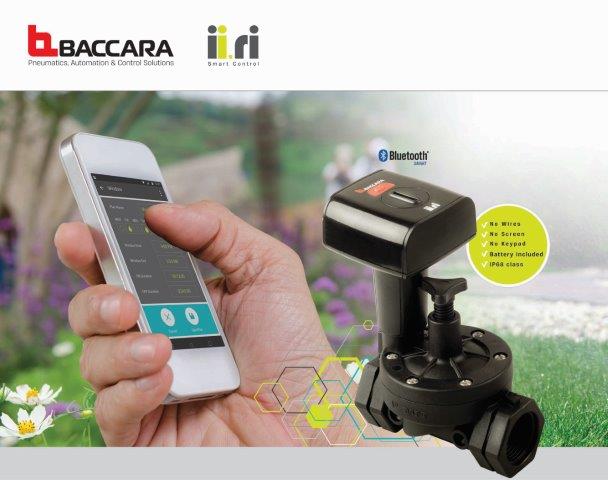 Instead of fixed and cumbersome irrigation timers or controllers, just imagine having a smart and simple device that would allow you to manage your backyard, garden or crop watering with a Smartphone or tablet. Does it sound surrealistic? Not at all, with the new Baccara II.RI smart irrigation controller you are in command of your watering management.
Irrigation market leader Baccara is devoted to improving its products, maximizing water conservation while preserving beautiful landscapes.
More than 50 years of proven expertise in the irrigation market have given Baccara the experience and know-how to develop a unique and innovative irrigation product – the II.RI
II.RI features a smart and user-friendly app for both IoS and Android platforms, with a wide range of irrigation logic plans and unique options to help sustain healthier landscapes while maximizing yields, thus making the most of every drop of water.
Despite its sophistication II.RI is also simple and user-friendly. It fits a wide range of valve sizes and cavities, has no display and pressing one red button allows it to pair with your smartphone or tablet, although its smart software does not require a pairing code to connect. II.RI is extremely easy to install in both established and new watering systems, it fits a ¾" UNEF male thread and is compatible with valves from 1/8" to 2". This smart controller is IP67 class and is supplied with a Li battery which provides up to 3 years of power. Batteries can be easily replaced and a low battery charge shuts off the controller automatically.