Water Management
Hunger Is Not a Destiny
New aid models and Israeli technology can help feed the world
By Elad Levi, Netafim Managing Director, Head of Africa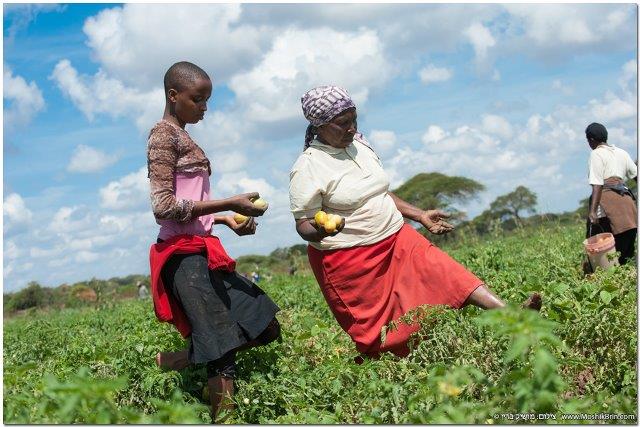 It doesn't make for sensational headlines, but there's one longstanding global problem that impacts hundreds of millions of people, particularly in Africa – poverty and hunger. The good news is that a solution is within reach.
About three-quarters of the world's poorest countries are in Africa; nearly 415 million people live in extreme poverty across sub-Saharan Africa, with one in three malnourished.
Western governments and aid organizations typically address this problem by offering charity, grain and other inputs to African governments. Unfortunately, this formula has not been so successful. Most of the foreign aid has been used as a Band-Aid solution, while the continent's water and agriculture sectors continue to struggle, and growers are barely surviving.
"We must transform the traditional aid model and focus on three areas at the root of Africa's hunger problem: lack of infrastructure, lack of financing, and misguided decision-maker mindsets.
First, African governments need to invest the aid they receive in infrastructure – including water, energy and irrigation solutions such as Netafim's drip technology – in order to facilitate agriculture. Decent infrastructure is for the "public good," which, like security, education and health, must be facilitated by government.
Second, practical financial programs need to be developed that will enable African farmers and corporations to move from subsistence farming to commercially sustainable businesses.
Third, the West and African countries need to change the traditional aid model from charity to impact investment, which can be measured over time via standard financial indicators such as return on investment (ROI) and payback period.
Netafim's Family Drip System Photo:Moshik Brin
We need a holistic solution that implements training/capacity building, education, and regional consultation centers for farmers within growing areas, while increasing their commercial viability. To make the most of government subsidies, such aid must be reallocated to areas that have a long-term impact such as infrastructure and long-lasting technology.
These steps not only will give everyone access to affordable, healthy food, but also will lead to macro changes such as a better economy , lower emigration, more youth employment, and a greater focus on education and other growth-related issues. On an individual level, farmers will improve their livelihood, women will be more empowered, young people will find agriculture a lucrative business, and mothers will have more time to educate their children.As you can see, hunger and poverty need not be a destiny; they can be resolved once and for all.