Agriculture knowledge
Hazera completed recently the move of its R&D Center
the facility will include laboratories, breeding greenhouses and offices, is located at Berurim, Israel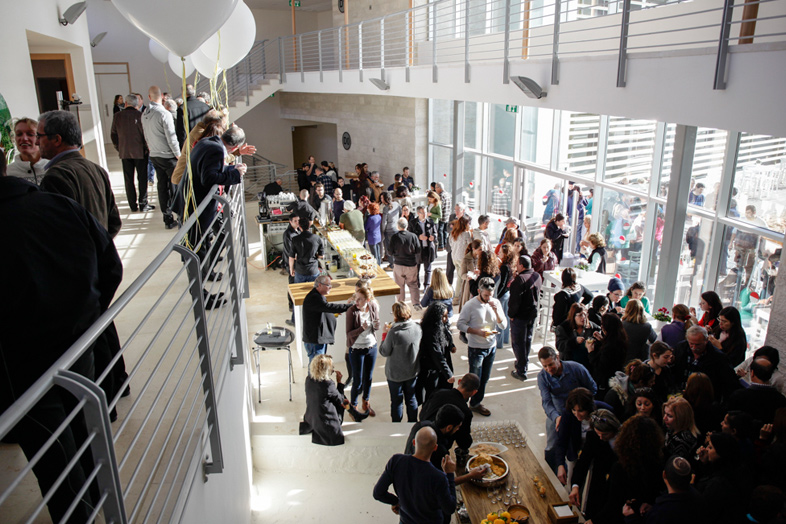 The company is investing in the northern Netherlands, in a new R&D Center for breeding crucifer crops (brassicas + radish), to be completed by fall 2017.
According to CEO Rami Dar, most of Hazera's operation will be housed at Berurim with a single plant remaining in Sderot.
The new R&D center has modern facilities and is intended to improve new product development.
This week, Hazera's Phytopathology (plant disease) laboratories moved to the company's new premises at Berurim, thus completing its relocation from Mivhor and unifying the company's headquarters and laboratories in Israel at Berurim, at a cost exceeding 80 million shekels. A seed processing plant remains in Sderot.
The Phytopathology laboratory joins Hazera's other R&D laboratories, including: Biochemistry, Cell Biology and Genotyping Center, at Berurim. The laboratory conducts tens of thousands of resistance tests for approximately 75 pathogens and pests, on a wide range of vegetable crops, and is part of Hazera's global R&D unit.
Concurrently, the company is in the process of building a new R&D Center for the breeding of Brassica in the northern Netherlands. The new center house laboratories, greenhouses and offices and will provide advanced equipment for the breeding of Cruciferae: Brassicas such as cabbage, cauliflower, Brussels sprouts, and radish. The ecologically constructed center is to replace the nearby, 40-year-old facility and should cost more than 8 million euro. Relocation should be completed by November 2017.
Hazera currently employs approximately 900 people worldwide, 400 of them in Israel. About 30% of the company's employees engage in research and development, and it invests 17% of its turnover in these activities.
Hazera has two headquarters – in Israel and in the Netherlands and also 12 subsidiaries worldwide with distributors in approximately 100 countries.