Agriculture knowledge
A Greener World, Home or Office Plant and Vegetable Cultivation Start-up
"Plantbutler" is a team of young people dreaming of a new wave of green within the generations.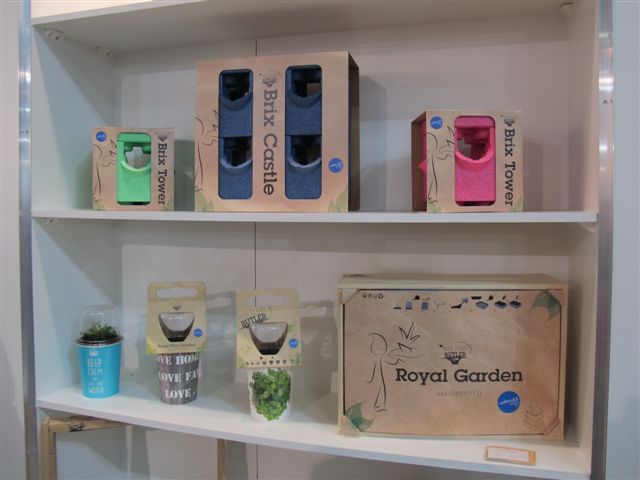 Adjacent to the Hishtil pavilion at the Berlin FL Trade Show stood a small booth in which I met a dynamic young man, Bart den Hertog, who presented some refreshingly new ideas for plant marketing and sales.
The Company's name is Plantbutler and it is a start up firm belonging to one of the leading plant automation and accessory companies in the world; Viscon Group.
He describes their vision as bringing a little 'green' into everyone's life, young and old, but also to provide them with the tools to keep the 'green' healthy, beautiful and long lived.
Plantbutler's basic premise is that the world need more vegetation to sustain clean air – given that one of plant life's roles is to keep the air clean even in a less than clean environment.
Following is a partial list of Plantbutler products displayed at the Trade Show:
Waterwick™ – One of the major difficulties faced by plant growers is 'how much water'? The first product displayed at the trade show was a plant with a Waterwick, a sort of specially made cord that draws water from a container at the bottom of the plant pot and only transfers the correct amount to the plant – no more, no less – ingenious in its simplicity.

Plantbulter Brix

– the second item on display consists of multicoloured Lego type interlocking building blocks, which allow any amateur gardener to construct a sort of interior green wall to decorate the environment and improve home or office air quality.

Plants by mail order

– a form of packaging for nursery plant deliveries suitable for the mail order. Two sizes are available (6-18 plants). The packaging is designed to extend the shelf life of the plants for a week.
All the plants displayed at the stall were produced by Hishtil.
Other Plantbutler products include systems and stands for growing plants yourself, construction elements for both indoor and outdoor green walls, green roof technology and herb growing tables called 'VegeTable'.