Fresh Produce From Israel
Hadiklaim Brings Dates to the World
Interview with Hadiklaim's New Marketing Director Yaniv Cohen at Fruit Logistica in Germany.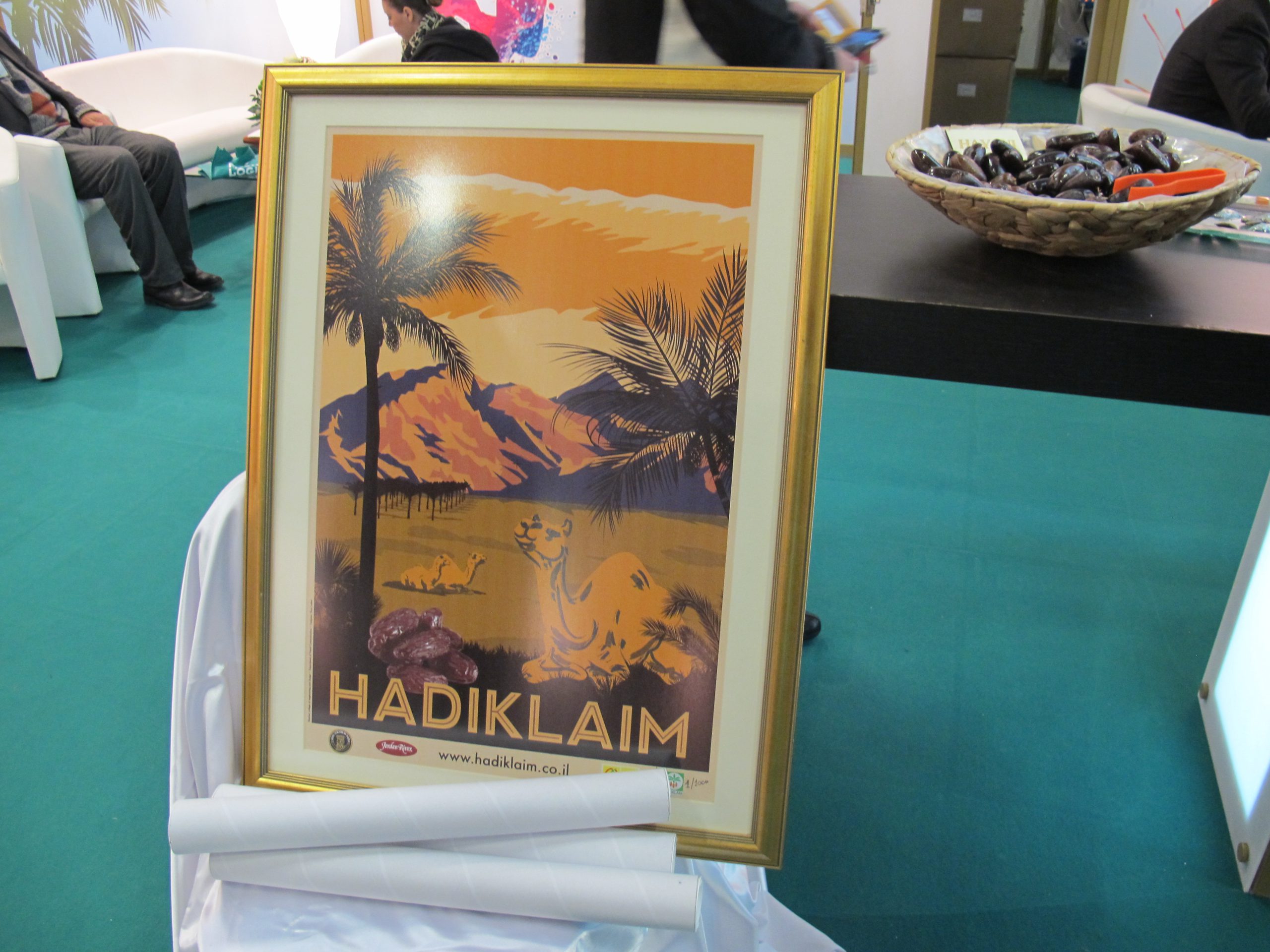 "Dates are an agricultural crop which is always in demand in the international market," says Yaniv Cohen, incoming Marketing Director of Hadiklaim, Israel's leading marketer of dates.
We met Cohen at the Fruit Logistica Berlin internationalfresh produce trade fair, to get his input on where the date market, and Hadiklaim, is heading.

Hadiklaim is an Israel date growers cooperative which sells some of the most sought-after date brands in the world, including King Solomon and Jordan River. The cooperative was formed in 1982, and in the past year has undergone management changes, including bringing on board Yaniv Cohen.

Israel is the world's leading supplier of the Medjool variety of dates, supplying 50% of the world's demand, and Hadiklaim markets the largest quantity of Medjool dates, about 10,000 tons per year. This makes up about half of Hadiklaim's yearly export of 20,000 tons of dates and date products.

"The traditional markets for our dates are Western European countries like the U.K., France and the Netherlands, as well as the U.S., Turkey and Russia" says Cohen. Hadiklaimis working on expanding its presence in South America and the Far East.
Cohen sees Fruit Logistica as an opportunity to expand their client base. How is the cooperative handling the competition? "The U.S. is the second largest producer of dates in the world, but we still sell into the U.S. market, especially the East Coast," says Cohen. "A lot of producers try to achieve high quality, but our King Solomon brand is a world renowned brand that in high demand."

Fruit Logistica was an opportunity to present "the new Hadiklaim", including the new management, and meet potential customers and partners from around the world. "I can guarantee that Hadiklaim will do everything possible to make sure Israel remains the international leader in the date market, and continue to provide the best possible product to our customers and to consumers," concludes Cohen.