Packaging & Branding
Extending shelf life of agriculture products
Low standard of transportation, packaging and storing of fresh products cause huge loss of food around the world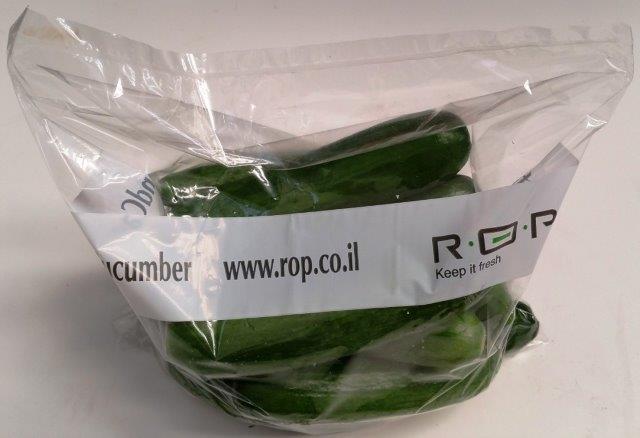 Every year, about third part of fresh food made for human consumption goes to waste. According to the FAO (Food & Agriculture Organization of the United Nations) approximately 1.3 billion tons of food is tossed and does not use for human nutrition. In a world that many countries suffer from starvation these numbers are unbearable. Sri Lanka is a good example for this type of problem, producing about 800,000 tons of fruits and vegetables every year, but 40% is being tossed during the process.

India is responsible for almost 1/3 of the world's bananas supply, but following a low standard of transportation, packaging and storage, only a very small percentage finds its way to the international markets. The NRCB (National Research Center of Bananas) in India estimated that the tropic fruits and bananas grows 28.4 million tons a year, and between 20-24% of the yield is lost.
Tech Solutions

One of the most innovative companies that offers smart solutions for this type of problem is ROP, an Israeli company that produce food packaging and operates in extending shelf life of fresh food, specifically for agriculture products. ROP's main business is developing technical solutions for longer shelf life for fruits and vegetables.

According to Mr. Liav Bacharach, CEO, the world is in desperate need to deal with the major loss of food, and ROP has the ultimate solution. Even though the company is active in the flexible packaging sector since the early 70's "During the past 3 years ROP has developed advanced CPP films for flexible packaging that extend the products' shelf life starting from a few days and up to a few weeks, depends on the product and necessity. It's not surprising that our packaging is in great demand in the USA, Europe and the Far East."
Are you using the same type of film to all kinds of foods?
"Absolutely not. It's not a generic film. The films are related to each growth and its specific nature. We have unique packaging for Cauliflower, Persimmon, Mango, Lychee, Avocado, Broccoli, asparagus, Banana, Cherry, Tomato, Grape etc. The packaging comes either as bags or rolls for automatic packaging machinery. In addition, we have a similar line of products for Meat and Fish".
How does this packaging look like?
"On the surface it looks like a regular bag, but you can immediately notice the differences between them. Each kind of packaging is made of a unique formula that allows extending the food's shelf life, it's high level of transparency and mechanical strength makes our packaging solutions very popular, especially today, that appearance of the products on the supermarkets is a great issue itself".

Improving the production process by extensive management and investment methods in advanced equipment together with wide R&D activities for new and innovative products, puts ROP as a world leader in the field.
In addition to the one in Israel, ROP holds a second factory in the Czech Republic, together they occupy about 140 employees. With creativity thinking, advanced R&D abilities and high-quality production, ROP tailors a packaging solution to every product by it's specific needs. ROP became a world leader of tech solutions for keeping freshness in food. About 70% of the production goes to international markets in America,Europe and Australia, as retail or bulk packaging.

"At the end of the day", said Bacharach, "our products grants users' value for money, but more importantly using them can save regions and countries all over the globe from hanger and despair".
In accordance with the global trend to reduce polluting products and from a belief in sustainability ROP's is constantly making efforts to provide fully recyclable products and less packaging solutions. All these result in reduced carbon footprint, minimize impact on the environment, and contribute to the sustainability for plastics in the circular economy.

Our plastic packaging plays a critical role in making our products appealing, safe and enjoyable for our customers. Yet it is clear that if we want to continue to reap the benefits of this versatile material, we need to do much more as an industry to help ensure it is managed responsibly and efficiently post-consumer-use.

Today, all types of products from ROP's can also be manufactured in the Biodegradable Film version.
ROP's aggressively pursue technical alternatives while also collaborating externally to advance its commitment to deliver 100 percent recyclable, by 2025. The Company will partner with packaging experts, organizations and coalitions to explore technical, end-of-life and infrastructure solutions, and is already consulting, tracking and use other specialist services in the packaging space.

According to Mr. Liav Bacharach, CEO, Our collective industry has a massive challenge ahead of us with respect to packaging recyclability, end-of-life recovery and single-use plastics, even though we don't yet have all the answers, we owe it to current and future generations who call this planet 'home' to find better packaging solutions and actively progress efforts to improve recycling rates. That's why ROP is placing heightened focus on this important environmental issue.