Machinery
EIMA Agrimach: appointment in India
The fourth edition of the international agricultural mechanics exposition is coming up December 3rd to 6th in New Delhi.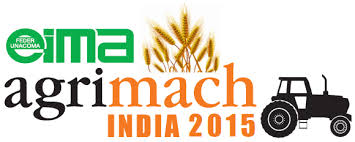 The event is organized by the Indian FICCI federation and FederUnacoma with the collaboration of important Indian and Italian institutions and has shown consistent development since the first edition in 2009
The international EIMA Agrimach exposition is ready to celebrate its fourth edition in New Delhi from December 3rd to 6th. The numbers of the event are growing for the exhibition of agricultural machinery and equipment as organized through the partnership of FederUnacoma, the Italian Agricultural Manufacturers Federation, and the Federation of Indian Chambers of Commerce and Industry, FICCI. Also brought in is the direct participation of the Indian Ministry of Agriculture and the Indian Agricultural Research Institute, ICAR, and collaboration with the Italian Emilia Romagna Region and Trade Agency, ICE. The number of exhibiting manufacturers opening shop comes to 270, half Indian and the other half from abroad, Italy, Spain, China, Turkey and Japan.
The exposition areas are 4,000 m² in pavilions under cover, another 5,000 m² outdoors plus 6,000 m² of grounds allocated to machinery trials and demonstrations of specific functions open to visitors. Set up at in IARI (Indian Agricultural Research Institute) in Pusa, EIMA Agrimach – which will be inaugurated by the Minister of Agriculture of India – drawing large numbers of farmers, business people and mechanization technicians involved in the technologies capable of boosting agriculture productivity and alleviate the labor entailed by crop operations. EIMA Agrimach took off in 2009 with 18,000 visitors and the most recent edition in 2013 attracted 31,300, a figure expected to climb again for this year's event thanks to the promotion strategy surrounding the review not only in the various Indian states but also operators from different countries, including Bangladesh, Cambodia, France, Germany, Indonesia, Malaysia, Myanmar, Sri Lanka, Thailand, Vietnam and some countries from West Africa.
FederUnacoma President Massimo Goldoni commented, "There are very important agricultural mechanical engineering industries in Italy called on to meet the demand for technologies in this country confirmed as the world's leading tractor market with more than 600,000 units sold on nationally territory annually. However India is also a country interested in technical and industrial cooperation with countries abroad because the needs for agriculture are great and differentiated according to territory and production." He went on to say, "This need requires the technical know-how and flexibility of the industries in other countries specialized in agricultural agricultural mechanical engineering and especially Italy has been developing this for a long time." The New Delhi exposition, other than a great showcase of technologies, also becomes an area for information and comparisons on the issues of agricultural policies and industry with the arrival of political authorities and a schedule of conference which increases strongly year after year.