Precision Agriculture
BT9 Intelligent Supply Chain Solutions
Interview with Rob Williams from BT9 which is an end-to-end, real-time cold chain management (CCM) solution provider.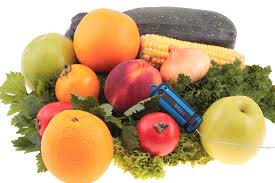 BT9 Intelligent Supply Chain Solutions specialising in fresh produce monitoring attended the Berlin Fruit Logistica Trade Show held in early February 2016. I met BT9 CEO Rob Williams whose head office is at Migdal Tefen in the Upper Galilee.
BT9 was established in April 2012. Its technology based mission is to provide end-to-end, real-time cold chain management (CCM) by proactively monitoring, analysing and disseminating perishable quality data at every step of the cold chain.
The produce in transit is monitored by a sensor, known as an Xsense® HitTag2. The readings of the sensor are passed to a computer platform in the cloud. The user gets to view results via a computer or a smartphone.
BT9 currently provides CCM services to fresh fruit and vegetables in transit and intends to offer a similar facility for transporting other perishables, such as meat.
Rob says that most of their effort goes into providing solutions for their own customers.
When asked about rivals, Rob says there are many of them worldwide. BT9's Xsense® stands out from the pack by offering a wireless-sensor-based solution in the same price range as a plug-in datalogger.
When I asked Rob about the difficulties in weaning customers away from existing technologies, he says Xsense® offers a lot of appealing features, such as automatic arrival notifications, shipment departure reports, single- or multi-segment tracking, and real-time readings, any one of which could be the "killer" feature for a customer.Plus, it is quick and easy to move customers from plug-in dataloggers technology to Xsense®.
The Xsense® system consists of 3 elements:
Data Collection


The Xsense® HiTag2 sensors can monitor temperature and relative humidity of products.

Data Transmission
The Xsense® communication units (CUs) automatically receive and relay all the data collected by the Xsense® HiTag2s, together with GPS location information, to the Xsense® cloud-based Datacenter, in real-time or offline, as required.


Xsense® CUs can be installed wherever monitoring is required. in fields, cold rooms, delivery docks, trucks, containers, etc., offering complete coverage for every facility or location.

Xsense® Cloud


Xsense® Cloud processes the stream of data coming in from the HiTag2 sensors. It notifies registered users of events and supports viewing of readings and results via smartphone or computer.
By continuous multi-segment monitoring with a single Xsense® HiTag2, Xsense® creates valuable decision-support information, helping users to increase the quality and freshness of their perishables, improve cold-chain efficiency, and manage inventory.