Pesticide and Fertilization
Biofeed Wins 3rd Place in Dongsheng Dao Ventures US-China Entrepreneurship Competition
Biofeed developed a technology that solved one of the biggest issues in pest-control, healthcare, and more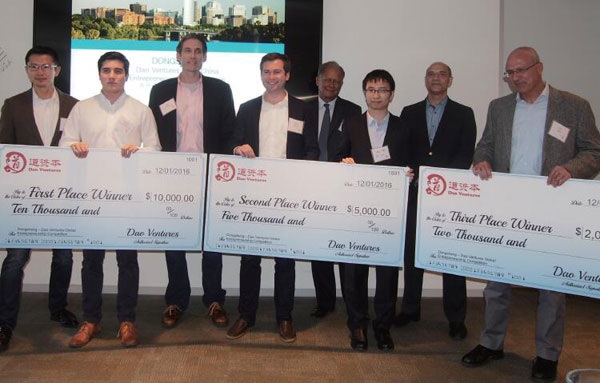 biofeed, an israeli based company had developed a technology that is, a reliable way to continuously release lures and fragrances while keeping all components in a relative fixed rate for any period up to 12 months. this became possible thanks to the gravity control fluid release (gcfr) platform biofeed has developed. using the gcfr technology biofeed is able to discharge any combination of smells (semio-chemicals). furthermore, when needed the formula can also be designed to discharge therapeutic or pest control ingredients, as well as phagostimulants, together with the smells.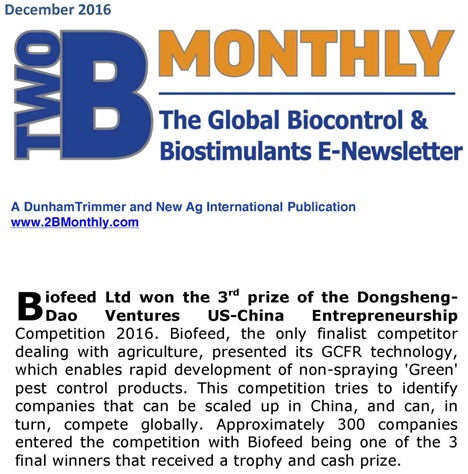 on december 1st 2016, in arlington, virginia, us, biofeed presented the gcfr platform in the international open dongsheng dao ventures us-china entrepreneurship competition . about 300 startups and young companies, from many countries and areas of interests (healthcare, software, banking, education, etc.) took part in the competition. biofeed won 3rd place, a cup and a cash prize.
after the competition one of the organizers said to biofeed team: "the top two winners are also winners of prestigious competitions such as mit chief, mit 100k and others – biofeed by winning the 3rd place has put itself in the same league as those guys".
after winning dr. nimrod israely, biofeed's founder and cto, said 'we are excited for winning the competition and proud for being selected out of excellent promising technologies. as a young company we see this as a good sign for the future in conjunction with the ability to develop new solutions for the pest control industry, within less than a year and a budget under $ 1m we see many opportunities. at the moment, we are focused on using the gcfr technology in areas where precise release of semio-chemicals is essential. pest control and air-care is a good example for such areas. gcfr is a 'green' non-spraying technology and therefore can be used for the control of pests in agriculture, forestry, gardening and as part of healthcare campaigns, e.g. control of mosquito-borne disease. the ability of gcfr to work for 1 year is a clear advantage in this case. when it comes to air-care gcfr platform is perfect for dispensing fragrance in close and open space, such as bedrooms, kitchens, toilets, garden, cars, etc. our ability to develop such products within weeks becomes an obvious advantage'.