Pesticide and Fertilization
Agrotechnical and Economic Aspects of Precision Fertilisation
Interview with Mr. Shuki Bossidan. Global Marketing & Sales Director at Tefen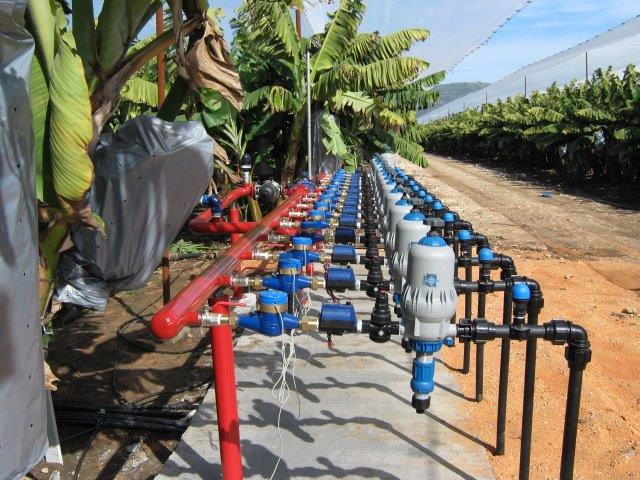 in modern agriculture, fertilisation is an inseparable part of crop management and the irrigation system; it is vital in obtaining optimal yields.
tefen , established forty years ago at nachsholim, a kibbutz on the mediterranean coast specialises in fertilisation pump production, controls 20% of the global drip fertilisation product market and sells in ninety countries worldwide.
most of tefen's products are sold through irrigation companies and although tefen also has agreements with both independent and project based companies, only one form of agreement is available in each country [contracts are country specific].
the importance of precision fertilization
all crops require fertilisation, however fertilisation costs per acre are the most costly growing item. in a world where fertilisation costs are increasing, tefen offers the optimal solution for reducing costs while accurately adapting fertilisation dosage and type to the crop.
the solution relies upon two key aspects, which ensure many advantages:
the agrotechnical aspect – a farmer whose crops require several nutrient types and uses fertiliser pumps is able to control dosages.
the crops receive proportional fertilisation and yields are consequently high.
fertilization pumps may also be used in regions where electricity is unavailable since it uses water power in conjunction with precision, easy to operate manual devices.
thus, any given flowrate and water pressure will provide the required results.
tefen pumps provide growers with the means to employ a wide range of chemicals with precision, from npk injection to aggressive substances such as acids and chlorine, in order to achieve the best possible results.
the economic aspect – use of fertiliser pumps facilitates precise monitoring of the quantities of fertiliser supplied to the soil, according to the agronomist's instructions and the plant's requirements, without exceeding the required quantities, thus saving a great deal of money.
tefen continues to invest a great deal in developing fertiliser pumps with a view to improving their performance and accuracy in accordance with agrotechnical requirements, thus reducing fertiliser costs to growers.