Poultry
A ministerial Visit to the Agrotop Layer Demonstration Farm In Fuzhou
Agriculture Minister of China, Han Changfu visited the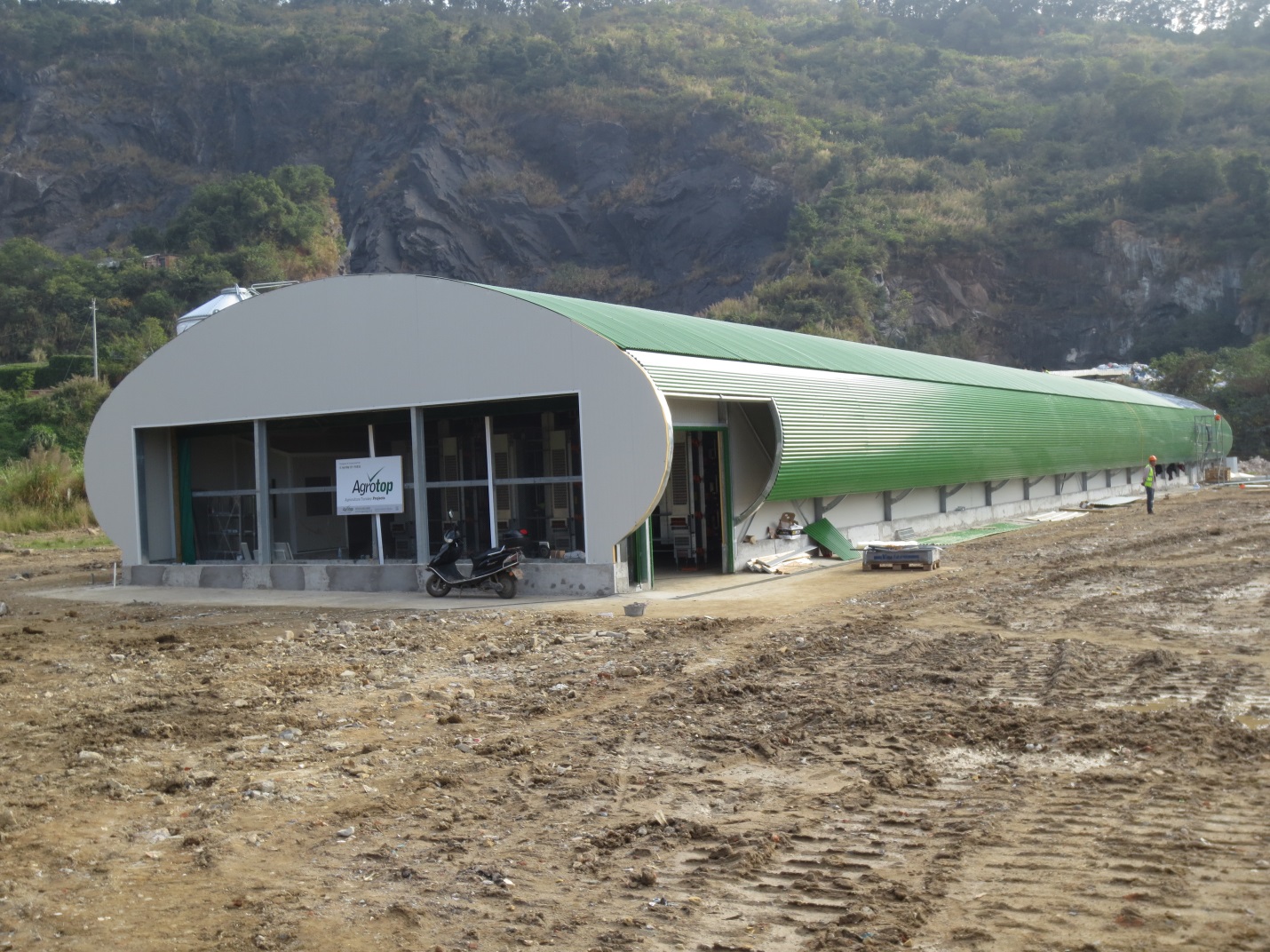 This modern layer farm is part of a wider project, a Sino-Israel Demonstration farm which was established jointly by the Israeli Government and the Government of Fujian to encourage cooperation between the two countries in agricultural technology.
Minister Han Changfu pointed to the demonstration farm as a national project that set up in Fujian. The aim of the project is to jump start innovations that will improve food security, ecological security, and food safety.
This must be achieved in a way that guarantees farmers' incomes and working conditions simultaneously. The aim is to build a model of a high-yield, high-quality, efficient, safe, and environmentally friendly agricultural system. In a wider perspective the Minister said that the project indeed demonstrates that science and technology can be applied to thecountryside The Agrotop layer house integrates various features of automation and intelligence that modern agricultural systems call for.


The layer system is designed to meet the highest standards of bird's welfare complying to the European Union (EU) standard for layers. The environment in the shed is controlled. This guarantees the optimal living environment for birds. The lighting system is pleasing to birds' eyes and can be adjusted in accordance with the physiological cycle of bird. A dust room at the outlet of the ventilation system prevents dust and smells being dispersed into the surrounding environment.

The "intelligent" house is fully automatic including the feeding system, drinking lines (nipple) egg collection, and manure removal. In case of a power fail, the emergency system opens all the natural air inlets and curtains protecting the birds from asphyxiation until the electric supply is restored or the generator is operated. One person can easily operate a house like this alone. This means that farmers can reduce cost on labour and thus his income can be improved.
The project demonstrates how international cooperation can be established through a combination of government, academia and commercial organizations together.