Water Management
A better way to control your hydraulic valves
Galit 2 will be launched by M-T HYDRAULICS at the upcoming 'Agritech 2018' show ,this May at Tel Aviv congress center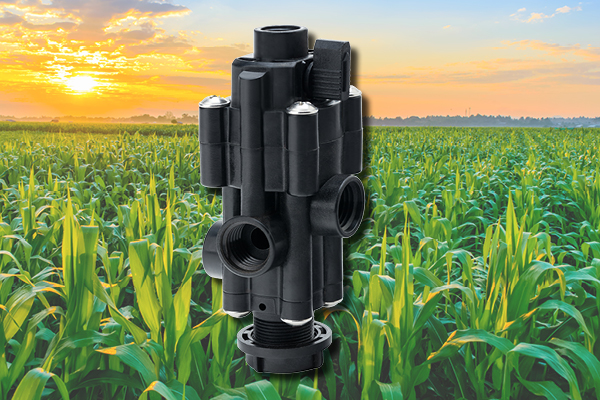 The New GALIT is an innovative hydraulic relay, designed for control & command of water systems ,by M-T HYDRAULICS.
Operated by water pressure, the New GALIT turns normally open (N.O.) hydraulic valves to normally close (N.C.) operation.

The remote-control pressure at the new GALIT is not depended on the local pressure at the valve.
In general, a N.O. hydraulic valve closes by applying water pressure to its control chamber or actuator, i.e. the remote-control tube is full and under pressure.


The New GALIT enables the valve to be closed while its control tube is empty.
In order to overcome topographic difference of altitude between the valve and its controlling device, older hydraulic relays require changing their internal spring according to the difference in altitude.
The New GALIT includes an adjustable spring that can easily be set to the required pressure by a turn of a screwdriver; feature that eliminates the need to disassemble the product in the field.


Main Features
• The remote-control pressure is not depended on the local pressure at the valve
• Screwdriver adjustable spring for overcoming topographic difference of altitude
• ¼" NPT threads
• Large 6mm water passage
• High resistance to un-filtered water
• Improved design that ensures perfect sealing during the plunger movement
• Designed for high operation pressures; complying with international standards
• Perfect operation even under very low pressure
• Integrated patented 3-Way manual selector
• N.C. and N.C. operation modes
• Reinforced plastic construction materials
• Resistant to harsh operation conditions
For more info please contuct us: y_s1@012.net.il