Greenhouses & Covering
2Bfresh is Expanding With two New Joint Ventures
The Innovative Micro-Greens and a New Product - Basil Neto.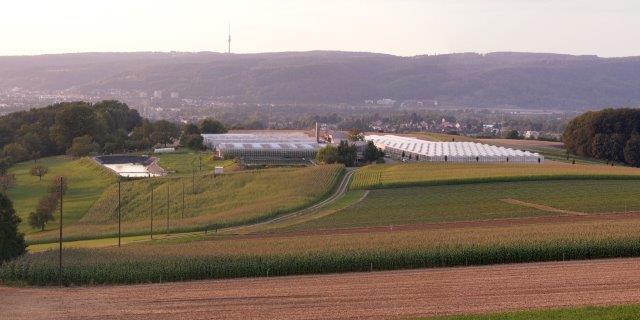 2BFresh is a subsidiary of Teshuva Agricultural Projects Ltd. TAP produces agricultural products using advanced methods and provides consulting services for establishing new agricultural ventures.
TAP's advanced methods result in fresh herbs, micro leaves and lettuces, being grown in soilless culture, free of insects, sand, pesticides. Our unique production system is environmental friendly, all the water is recycled and no waste water pollutes the grounds.
2BFresh delivers a totally innovative product, a wide variety of completely ready-to-use Micro Leaves, also known as Micro-Greens.
Micro Leaves are tiny plants full of flavor and nutrition, and are considered "functional foods". Delicious and ideal for garnishing. Their intense flavor, fragrance and vivid color add dynamism to any dish.
2BFresh is growing. This means – more Micro leaves, more locations, and a more stable supply all year round.
New in 2BFresh
We are very proud to present our 2 new joint ventures – located the Arava desert and in Basel, Switzerland – both in production already!
| | |
| --- | --- |
| Arava Desert | Basel, Switzerland |
The Arava desert (Israel), besides being so beautiful, offers very special growing conditions. Under the crisp blue desert sky, our Micro leaves are grown and harvested freshly every day.

Basel (Switzerland) farm – growing and suppling fresh Micro leaves from our new swiss farm, set on the banks of the picturesque river Rhine, where the Swiss, French and German borders meet.
Basil Neto
Presenting a new product – Basil Neto. More leaves – less stems. A product with Zero wastage, which is 100% Usable. Clean & ready to use.
Our Basil Neto is freshly harvested in a unique serving size, with great proportion of leaf and stem. Highly fragrant, in its rich dark green color leaves and concentrated sweet flavor.
Grown in a protected greenhouse, on soil-less substrate, following unique sustainable growing methods which assure a clean and environmental friendly product.
2BFresh's products are distributed globally all-year-round to: The UK, France, Belgium, Holland, Switzerland, Germany, Belgium, Poland, The Czech Republic, Russia, Hong Kong, China, Vietnam, Canada and the USA.