A new Tomato variety from HAZERA creates value for the entire supply chain
During this week's open day on the Negev Plateau, growers were introduced to a new Roma /saladette tomato variety called Rubicon.
Elad Levy (Fresh Produce Manager) "Until now, consumers have gotten used to buying round tomatoes in chains and rarely 'meet' Roma/saladette tomatoes that are sold individually. Our company is aware that consumer preferences have changed recently, and that Roma/Tamar tomatoes are also in high demand. As an answer to this question, we have launched the 'Rubicon', a new Roma/saladette tomato variety that grows in large clusters.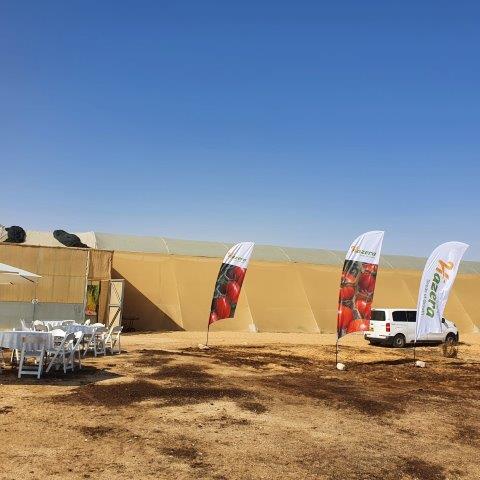 The new variety offers growers, marketers, and consumers a number of advantages
It provides growers with a high yield of high-quality tomato clusters, with a very long shelf life (saving them picking rounds and labor costs).
As a result, marketing chains receive high-quality clusters with a long shelf life, thereby reducing their depreciation.
Additionally, the consumer obtains a tasty, high-quality tomato that is guaranteed to last a very long time in the home.
The growers who came to the event got to know another new product called – 'Yellow Whitney' – a Midi-Flame date tomato with a yellow color, good taste, and beautiful fruit that was picked individually
Growers attending the event learned about another new product called 'Yellow Whitney' – an individual-picked Midi-Flame Roma/saladette tomato with a yellow color.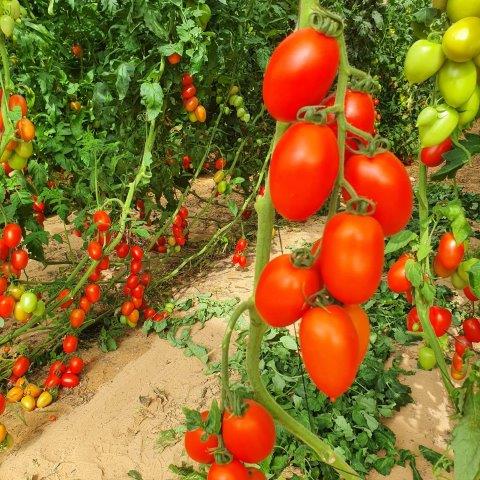 A special thanks to Eitan Ronan for hosting the open day at his farming facility in Moshav Kadesh in Barnea, which is at the forefront of growing date tomatoes.
We are grateful to all the growers from the region who came to learn about the new varieties
Hazera continues to invest in developing new products that will add value to growers, chains, and consumers.