Pesticide and Fertilization
Scientists plan to cut insect pest populations down by turning their own hormones against them
An international collaboration began in June, and includes scientists from Israel's Volcani Center. The €7m European grant focuses on the development of a novel group of environment friendly insect control agents based on artificial neuropeptides.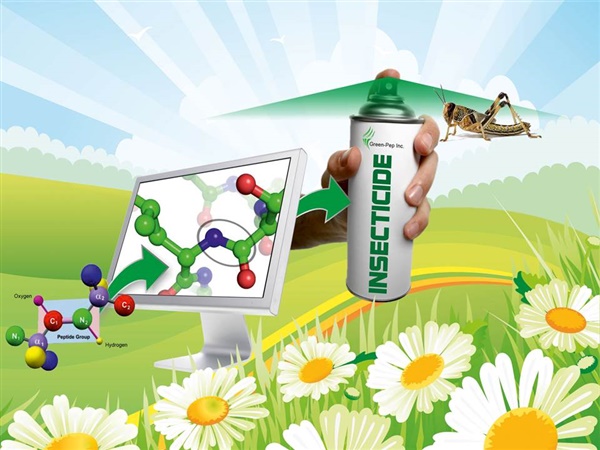 a new €7m european grant will see a large international collaboration which focuses on the development of a novel group of environment friendly insect control agents based on artificial neuropeptides – small protein-like molecules which help the brain and tissues communicate with each other. the project combines scientists from scotland, belgium israel, sweden, germany, south africa and the uk who plan to turn the pest insects' own hormones against them to alter their behaviour or physiology – for example, their circadian rhythms, mating, reproduction or appetite – while taking care not to harm beneficial insects. an external expert advisory board comprising four members from industry based in germany and the usa, as well as government agencies from belgium and the usa and american academics are also involved. the project, funded through horizon 2020 – the eu's research and innovation fund – started on june 1st and will run for four years.
the pests being targeted in this study include: moths, locusts, aphids, flies and beetles, which either damage crops directly through eating, or by spreading plant viruses.
the scientists will be exploring different ways of influencing these systems in order to impair the insects' ability to inflict damage, including:
reducing insects' fitness by interfering with fat mobilisation, which is important for locusts' swarming behaviour.

changing the neuropeptides that control the pheromones moths release to attract mates and decrease reproduction rate and establishment of large pest populations,

altering neuropeptides that affect the balance of fluid, ions and water in pests.

lowering their ability to cope with stressful conditions (drought, excessive cold or heat, etc.).
professor vinnie altstein, of the institute of plant protection, at the volcani center, who works on development of neuropeptide-based insect control agents for over 25 years said: "insects are the most diverse class of life on earth, and different insects can highly damaging to agriculture, horticulture and forestry. there is a pressing need, not just for new insecticides to combat resistance in pests, but for more specific, 'greener' insect control agents that target damaging insects while sparing beneficial ones and keeping the non-pest species in their own place in the eco-system. an international consortium has been assembled with unparalleled experience in insect biology, together with agricultural, horticultural and forestry end-users, agencies and advisors who will ensure relevance to user needs. neuropeptide-based insect control agents should be 'greener' than current pesticides and, thus, more environment- friendly. the research group at volcani is among the leading teams in this research and will be responsible for the design and synthesis of such 'green' compounds. it is envisioned that the outcome of the consortium's effort will result in highly effective, environment friendly insect-pest specific compounds which will replace to a large extent the current toxic insecticides. the results of the project will be exploited and implemented to impact major economic sectors in the eu and globally."
the economic cost of pests is extremely difficult to estimate but biological threats such as insects and disease account for around 40% of all crop losses globally. by 2017 the world is expected to spend more than $65 billion annually on pesticides.