The annual gathering at the experimental fields of 'Origene Seeds' in Beni Darom, July 2023, was an enjoyable and highly valuable direct meeting with customers from Israel and around the world. According to Ron Ziv, VP Marketing Sales and Business Development, "This event brings together partners, suppliers, and growers to experience the beauty of our products and witness our latest campaigns".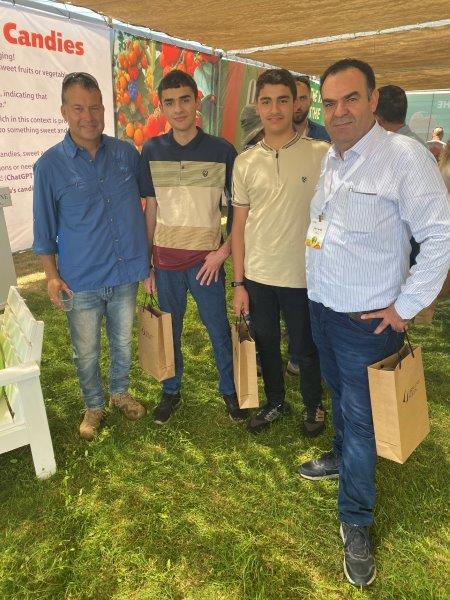 During the open day, various campaigns were showcased, comprising both ongoing initiatives and fresh endeavors. This year, the traditional exhibition was themed "From Imagination to innovated reality".
Among the ongoing campaigns presented, the "365" campaign remains at the forefront.
Two years ago, 'Origene Seeds' launched this campaign to highlight the possibility of enjoying Melons 365 days a year, with the only change being the growth area and climate conditions. The company continues to lead the Melon market in Israel with innovative and non-traditional varieties like the highly successful Delicia, resonating well with consumers seeking uniqueness in stores.
The second campaign centers around promoting water-efficient watermelon varieties, using the compelling slogan "Less is all you need" – less water, less fertilizer, less chemicals. These specially developed watermelon varieties with strong genetics and robust plants have been meticulously engineered to thrive with minimal irrigation, leading to reduced water consumption, lower fertilizer and chemical expenses for growers, and ultimately contributing to a greener and more sustainable world.
Furthermore, the campaign is strategically aligned with the evolving preferences of European marketing networks, which now prioritize produce with a smaller carbon footprint. As a result, the demand for these innovative watermelon varieties is on the rise, making them an environmentally responsible choice for both growers and consumers alike.
In the pursuit of innovation, the company have made remarkable progress in the area of grafting preparations. Traditionally, watermelon has been grafted onto squash, but 'Origene Seeds' is exploring new possibilities by growing watermelon on its own rootstock. One such example is the watermelon variety called ' Essence', which performs exceptionally well globally as a perfect products and was found well adapted to new watermelon rootstocks. Ziv emphasizes "Our founder & CEO, Dr. Eyal Vardi, a worldwide leading expert in the watermelon genetics and breeding, continues to spearhead this groundbreaking research".
In addition to their advancements in watermelon, 'Origene Seeds' is venturing into the tomato market with new varieties, including one named "Ashleigh." This competitive market demands exceptional branding to introduce a unique product successfully. The advantage of Origene's tomatoes lies in their outstanding taste, solid texture, and medium size, making them highly desirable for consumers willing to pay for quality.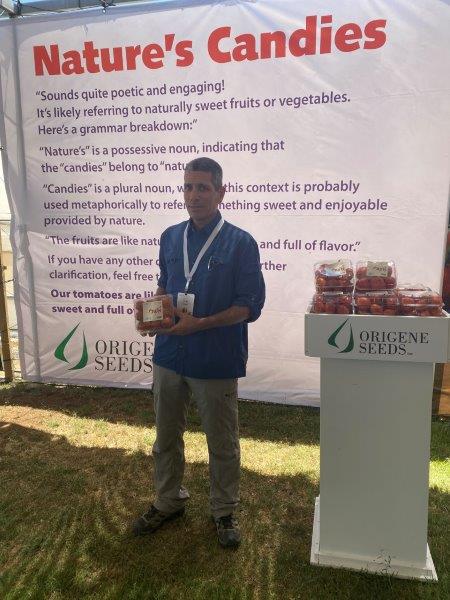 At this remarkable event, 'Origene Seeds' proudly showcases its leadership in integrated innovation, emphasizing taste and high quality while maintaining an unwavering commitment to growers and distributors.
As Ziv "We invite you to join us in this journey of exploration and sustainability as we continue to redefine the future of agriculture".
For more info feel fee to contact Origene Seeds at: sales@origeneseeds.com