Agriculture knowledge
Pioneered model of Agriculture in the Israeli Kibbutz
The significant mission is to educate and train the young generation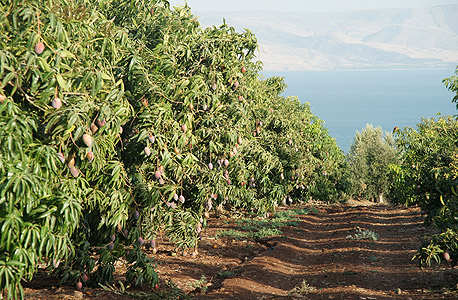 Itai Matoki, Mango grove Coordinator from kibbutz Ravid initiates a model of independent agriculture, without employing foreigner workers.
"We are a team of 5 people. All of us are graduates of military service and youth movement.
We grow 320 Dunam of Mango, 10 Dunam of lychee and 52 Dunam of Citrus fruit. All our fruit products designate to import.
Since 2006 the team operates the groves duties on his own. Teenagers, members of the youth group in the kibbutz works in the groves and assists the team. With the right guidelines, they know how to work as good as any salaried employee in the agricultural industry.
Beside the economic benefits, the significant mission is to educate and train the young generation".