Greenhouses & Covering
Palram Industries – Far Beyond Plastic Sheets
An Interview with Nachshon Steif, Agricultural Applications Manager, Palram Industries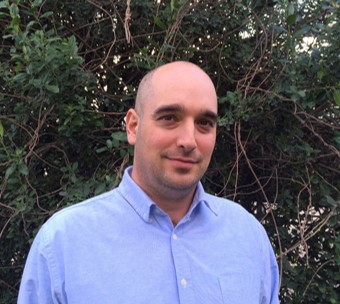 "By thinking outside of the box, emphasizing innovation and creativity, our team at Palram can help growers to achieve great results. Examples can be found with orchids grown in the Sahara desert, tomatoes raised in Siberia and research institutes in tropical rain forests." This according to Nachshon Steif, Agricultural Applications Manager, Palram Industries.
Founded in Israel in 1963, Palram Industries has grown to become one of the world's leading manufacturers of extruded thermoplastic sheets. The Company employs over 1000 workers worldwide, and in 2013 its operating turnover was US $305 million.
How does Palram keep a competitive edge in the agriculture arena? "Agriculture, and especially greenhouse horticulture, constitutes one of the most complex fields, largely because every crop and each climatic region presents a different challenge," says Steif. The company offers a wide range of both corrugated and multi-wall polycarbonate greenhouse roofing and cladding. The company prides itself on providing on-site guidance for its projects, which includes consultation with experts in the field of civil engineering, polymer engineering, and agronomy.
Palram's "tailor-made" approach makes it possible for the company to take into consideration very specific variations – such as solar energy and light transmittance, light diffusion, thermal insulation considerations, and even selective light transmittance (transmittance of waves at defined lengths only), so that that final product is suited exactly to each client's needs.
What are the emerging trends in Palram's market? "A growing trend that brings a profitable use of space in our crowded cities and industrial zones is rooftop greenhouse. Our light weight products have a very small influence on the construction of the building. This concept brings the grower closer to the customer while saving space and energy," says Steif.
Palram is also involved in the development of some interesting niches in the field of algae growing systems for bio-fuel, food, and water purification. Indoor fish farming is also a growing trend. In a fish-greenhouse, controlling the temperature of the water is much easier.
Other ongoing trends include converting old polyethylene greenhouses into polycarbonate houses, thus making them resistant to extreme weather conditions, or retrofitting corrugated polycarbonate over old glasshouses and eliminating the high maintenance issues of glasshouses while retaining the same structure.

"At the end of the day, when we help the grower save on construction costs, be energy efficient, and most importantly run a successful business, we know our job is done," concludes Steif.