Metzer from Kibbutz Metzer is a leading global manufacturer and supplier of micro-irrigation devices, and a key player in irrigation technologies for various types of agricultural crops. Metzer sells its products and technology around the world, including in Latin and South America.
Established in 1970, Metzer started its journey in the region executing projects for irrigating citrus orchards in Uruguay. The close ties with the region can be explained by the fact that the kibbutz was established by Argentineans that immigrated to Israel, who were later joined by members from other countries from the continent. Their knowledge of the local cultures and mentality helped Metzer to achieve a successful penetration into the local markets.

Claudio Mederdrut, who manages Metzer's sales and marketing in Latin America since 2003, was born in Argentina and is a member of the kibbutz. His link to agriculture started in the kibbutz's avocado plantations, so he understands irrigation very well. Over the years, he specialized in marketing and foreign trade.
In the 1990s, Metzer's operations in Latin America were managed from the headquarters in Israel and focused mainly on agricultural projects with end customers. The company executed end-to-end projects, from design, through equipment manufacturing and supply, to installation of products by engineers that would travel especially from Israel.
In time, the company recognized the importance of being near the target customers and markets. This need was also voiced by the customers themselves, who emphasized the advantages and flexibility that could be gained by establishing local manufacturing facilities and/or logistic centers. This led Metzer to adopt a new approach to doing business in the region and consolidated different models of local operation centers that were adapted to the characteristics of each location. These changes quickly resulted in a marked increase in the company's scope of operations and in improved profitability.

Over the years, Metzer established operation centers/subsidiaries in Argentina, Mexico, and Peru and developed other models of collaboration:
• In Argentina, Metzer has a fully owned subsidiary that was founded in 1998, with 100% local personnel. The subsidiary has the professional knowledge and expertise to design, supply and install irrigation systems, and to manage projects from initiation to commissioning. Today, the company focuses on vineyard projects in Mendoza and on other types of agricultural crops. Metzer also supplies equipment to other provinces in the country via distributors.
In the last five years, Metzer Argentina's professionals have been providing services and support to Uruguay, Paraguay, Bolivia, and Colombia.
• In Mexico, Metzer joined forces with a local partner to establish a subsidiary in 2015, which is experiencing accelerated growth. The joint company has a plant in the city of Leon, with three production lines for drip-irrigation devices and polyethylene piping, all of which are planned to be expanded in the near future.
The local venture imports the drippers from Israel and has the know-how and expertise to produce a variety of Metzer's irrigation products independently. It is also responsible for solidifying Metzer's operations in other countries of Central America and the Caribbean.
The Mexican facility has a team of seasoned, experienced marketing and salespeople who handle the entire territory, constantly expanding Metzer's presence in this important market.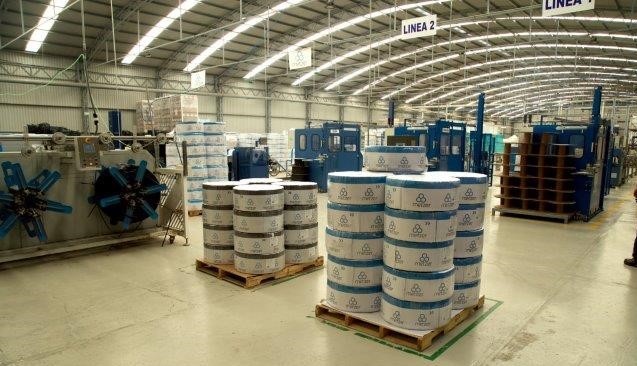 • In Peru, Metzer established a center two years ago in partnership with a company from Chile, which also markets its products locally. The model in Peru is one of a trading company that imports equipment and devices from Israel and from Chile and sells them over the entire territory.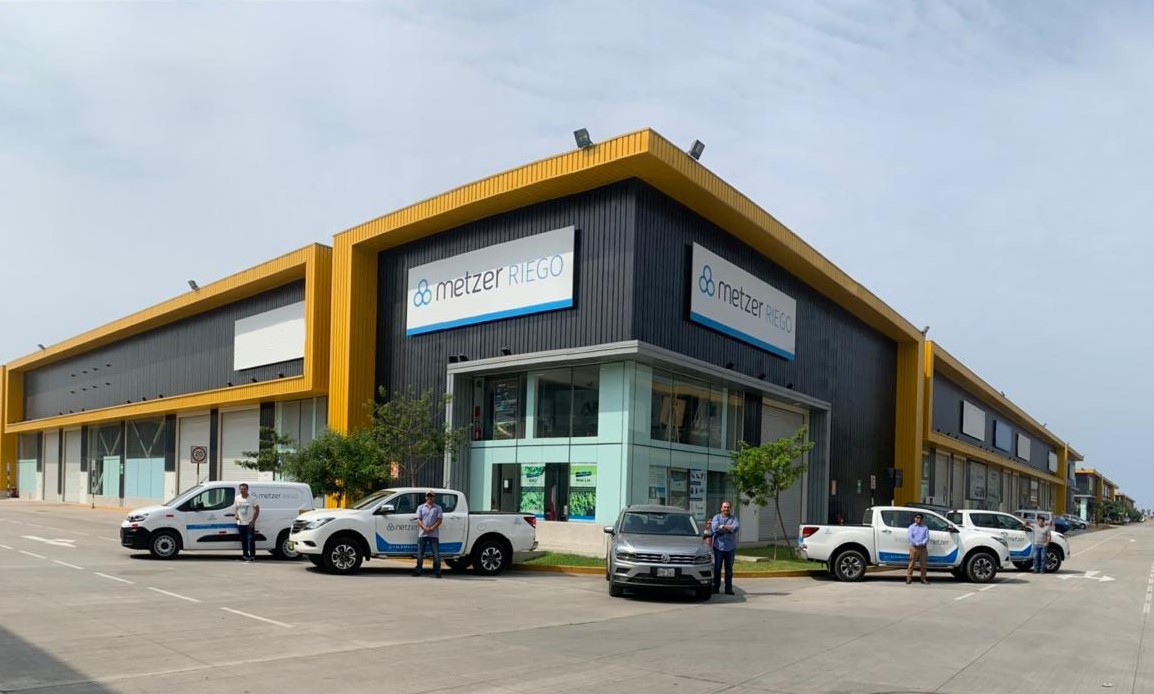 • The model in Chile is different. In that country, Metzer has very close ties with two local irrigation companies that are also involved in the production of driplines based on Metzer's products and technologies. Each of the companies has its own production line and they support the operations of Metzer's subsidiaries in Argentina and Peru.
In other countries, Metzer works with local distributors.

Claudio Mederdrut visits all three locations twice or three times a year. Due to the COVID-19 pandemic, communications are now 100% remote, but local marketing and technical personnel are allowed to travel to each region and provide support to farmers more closely.
Irrigation in Latin America is a knowledge-based industry. Customers are very interested in incorporating new technologies into smart irrigation innovations, and they know how to define their exact requirements. Data collection, soil studies, plant-growth monitoring are all defined at the beginning of a process, enabling Metzer to provide suitable solutions for specific needs.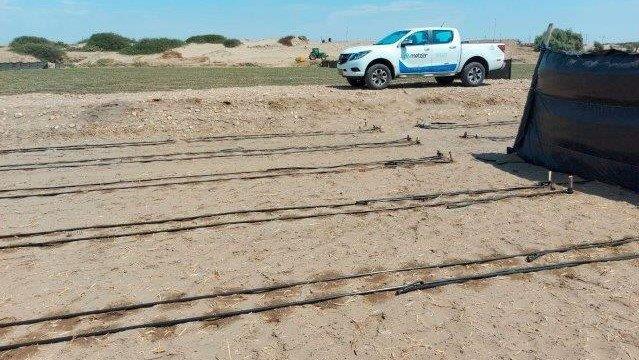 Mederdrut says that Metzer consolidates its relationships with customers in Latin America through constant dialog and collaboration at all levels. "The local young generation has penetrated the agricultural industry in all areas, such that we see more and more young engineers and agronomists, including women, engaging in irrigation", he adds.

Local awareness to the fact that water is a scarce resource that must be managed rationally is slowly being gained, and the demand for suitable solutions is in the rise. In addition to smart irrigation, Metzer is also successfully involved in projects for managing water sources and wastewater in these countries. It also collaborates with infrastructure and water-treatment companies, where Metzer can provide a great variety of products based on its many years of experience.
Despite the economic uncertainty that prevails in Latin American countries and the COVID-19 global crisis, Metzer continues to reinforce its presence in the region. The company expects to continue developing different collaboration models while augmenting its vast experience with local capabilities.
For more info please contact Claudio Mederdrut at: claudiom@metzerplas.com