Seed Technology
Istem – A new variety of cauliflower that's good from tip to toe
The 1st and only steam cauliflower in the world
caulishoots are sweet, nutty and edible from tip to toe.
add them to astir fry, roast, grill, steam or quick fry them and drizzle with your favorite dressing. no prep, no waste, just 100% deliciousness!
bringing consumers exciting new vegetables with built in convenience and freshness, is about passion as much as it is about advanced techniques.
syngenta vegetable seeds has been nominated for a prestigious fruit logistica innovation award for the second consecutive edition of the premier industry event, spotlighting our leadership and innovation in high-demand segments from tomato to water melon, sweet pepper to sweet corn. syngenta's unique istem® cauliflower is shortlisted – two years after yoom® tomato won the gold award.
istem is high-yielding and appeals to consumers because it is good to eat whole, with sweet, nutty curds on top of tender, succulent stems, and no food waste. it is quick to prepare, and can be eaten raw or cooked, from baking to barbecuing, steaming to stir-frying. it's also a healthy choice – high in fiber and immune-boosting vitamin c.
istem was launched in the uk market in 2021 and has already been awarded a 3-star superior taste award by the brussels international taste institute.
the best takes resilience and vision
when two members of syngenta vegetable seeds' team spotted a side-shooting cauliflower, they knew it was the future. that was 2012, but it was a long way from being marketable. it has taken resilience and vision to breed, trial and taste-test the istem. in 2020, syngenta extended its partnership with uk grower barfoots, who farm, harvest and pack the vegetables by hand under the joint istem – caulishootstm brand.
"the istem is a perfect example highlighting our priorities at syngenta vegetable seeds. we put growers and sustainability at the heart of everything we do. we have the capability to use agile, science-based agronomic solutions to create sustainable crops, while anticipating consumer preferences and market trends. the istem exemplifies this. it not only cuts food waste, it also offers consumers a great-tasting, healthy, convenient choice," says lotfi bani, istem project manager in europe.
istem has a bright future. extensive trials are planned in 2022 across europe, africa, middle east, north america and australasia, preparing for it to launch in new markets very soon.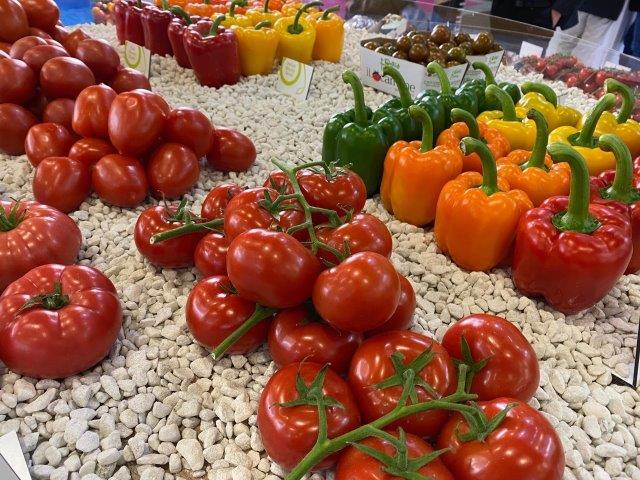 taste the future at fruit logistica
syngenta vegetable seeds continues to be a leader with its pipeline of innovative varieties. many more exciting highlights were displayed last week at fruit logistica, berlin ( 5-7/04). behind every vegetable is the story of how syngenta teams approach the world's need for healthy, nutritious fruit and vegetables that help farmers be profitable and mitigate climate change.
istem video