Agriculture knowledge
Israeli Fruit Consumption Ranks High
Israeli fruit consumption - one of the highest worldwide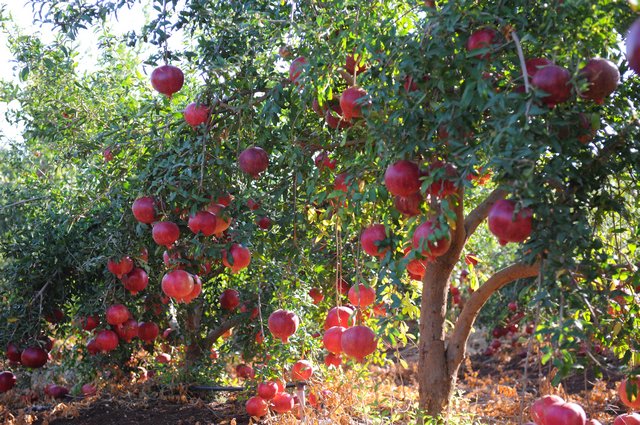 According to figures released on the occasion of the "Fresh Agro Mashov Show" held last month in Tel Aviv, fruit consumption in Israel is among the world's highest and stands at 75 Kg per person a year. There is no doubt that the Israeli consumer enjoys eating fruit and prefers local produce to imported fruit mainly due to the local varieties' enhanced taste. Total fruit production in Israel is valued at 5 billion NIS and accounts for some 16% of the country's agricultural output.

The Plants Production and Marketing Board noted that Israel has about 4,000 farmers who grow 700 thousands tons of fruit annually. Of the 35 different fruit species grown, 125 thousand tons are exported and these include mostly avocados, dates, persimmons and mangoes.

Although Israeli horticulture has to contend with harsh climatic conditions such as the recent droughts resulting in poor harvests, innovative crops and fruit appear frequently on the market. Two new ground-breaking varieties of the Tsabar (prickly pear cactus) fruit were presented at the "Fresh Agro Mashov Show". The first one was the non-prickly Tsabar variety especially suited for fillings and cooking; the peeled fruit may also be used for preparing colored Sabra juice. Another variety called the Nopalitos Tsabar comes with green non-prickly leaves and can be eaten either fresh or cooked. The fresh green Tsabar tastes like fresh peas whereas after cooking it tastes more like red sweet peppers. These two new organic ground-breaking varieties are beneficial when coping with medical problems such as diabetes, high cholesterol and obesity.
Additional new varieties have been presented at the Show include purple kohlrabi, giant tomato, pear-shaped tomato and plantain banana, which taste like a potato.