Water Management
Innovative Products for Water Management
Dorot introduces a new series of stainless steel products that allow the use of its solutions for corrosive environments.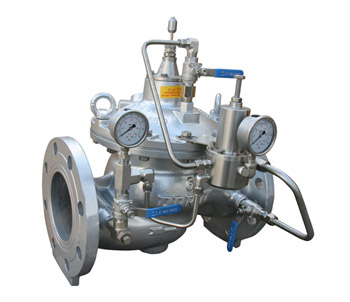 Dorot Control Valves Ltd. has been manufacturing a wide range of products for water and various other liquids, for more than 65 years. The developments of Dorot are based on customer needs worldwide, and they provide sophisticated, immediate solutions to every demand.
The addition to Dorot's range is intended for: corrosive liquid conduits, marine applications, industrial environments that use aggressive chemicals (such as Mining), buildings in areas with severe air pollution (often damaged by corrosion) and waterworks installations in networks requiring premium products – better quality, appearance and long-lasting.
Dorot products are now being made of special materials such as Nickel-Aluminum-Bronze ("NAB"), Super Duplex and others.
These materials are in very high demand for projects involving seawater. Dorot also manufactures products made of PVC, which is fertilizer and therefore has become a global standard in drip irrigation, mining and industrial applications.
The most popular new products, is a stainless series which Dorot developed and now manufactures using modern technology that allows for the production of perfectly polished products. Stainless steel is rust resistant and ideal for use under harsh conditions. Its durability and reliability, combined with its polished, prestigious appearance, have boosted its demand. In addition, stainless steel is defined as environmentally friendly for meeting the new USA criteria of "lead free".
Zeev Barylka, Dorot's Director of Sales for North America, says that Dorot's stainless steel products were welcomed in the U.S. market. "Americans consider durability, quality, appearance and finish of the product to be very important, so they prefer Dorot's stainless steel series. These requirements, along with the drinking water standards banning the use of lead, place our stainless steel products in high demand.
These products are sold to industries and mines, in which it is intuitive to think of stainless steel as a standard solution (because of the chemicals inline), but we were surprised to find that in the construction industry, primarily in hotels and public buildings, there is growing demand for our premium products hence the great success" Dorot can manufacture most of its cast iron and ductile iron products in a stainless steel version:
1. Series 100 – Dorot's core product for agriculture, firefighting and safety applications in waterworks (such as Pressure Relief and Surge Anticipator valves).
2. Series 300 – Dorot's leading product for the Waterworks Market and industrial sector for pressure control and water loss prevention in municipal water mains among other applications.
3. Air Release Valves. The use of stainless steel or other advanced materials reduces the wear and corrosion of Dorot's products and contributes to their durability.
Dorot's investment in these high end materials contributes to Dorot's product quality and ensures full customer satisfaction, and assists Dorot position itself as a premium manufacturer of Automatic Control Valves and other products.