Agriculture knowledge
Gloomy forecast for soybean and corn prices
Corn and Soybean Prices Decrease according to USDA's Report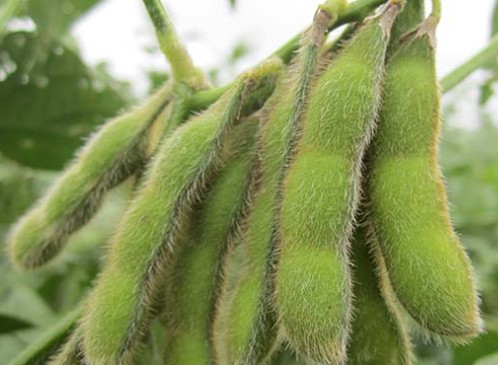 The report of World Agricultural Supply and Demand Estimates (WASDE) released by the USDA on July 11 provided additional negative numbers for future prices of corn and soybean. The report showed significant increases in the projected ending of stocks for both soybeans and corn and by Sept. 1, 2015.
Moreover, this report verified the expectations for very good to excellent 2014 national soybean and corn yields in the U.S. Soybean and corn market prices have dropped dramatically in the past few weeks, which will likely have a considerable financial impact on farm operators in the Upper Midwest.

USDA is projecting that 2014-15 corn ending stocks will rise to near 1.8 billion bushels by Sept. 1, 2015, based on the July 11 report, which would be the largest corn carryover level in many years. The carryover level is based on a record U.S. corn yield of 165.3 bushels per acre and 83.3 million harvested corn acres in the U.S. for 2014. Some marketing analysts consider the USDA estimate for the 2014 national corn yield to be too conservative, given the excellent condition of the corn crop in most areas of the U.S., other than in portions of Minnesota and other northern Corn Belt states. USDA is now projecting 2014-15 yearly average corn prices in a range of $3.65-4.35 per bushel, or an average of $4 per bushel, which again could be too high if national yields increase.

Earlier this year, the June 30 USDA Quarterly Grain Stocks Report listed total corn stocks available on June 1 at 3.85 billion bushels, which is a 39% increase over the 2.76 billion bushels in June 2013. Approximately 1.86 billion bushels of the total stocks were stored on farms, as of June 1, which is up about 48% from a year earlier. The 2013-14 corn ending stocks are projected to be near 1.25 billion bushels, which compares to 821 million bushels at the end of the 2012-13 marketing year. USDA is estimating U.S. average corn price for the 2013-14 marketing year to be near $4.45 per bushel, which compares to $6.89 per bushel for 2012-13.
Via Corn+Soybean Digest, published on July 15, 2014. Click here for the original article.