Agriculture knowledge
Farmers Learning at Beit Dagan
Israeli agricultural institute hosted Gazan and West Bank farmers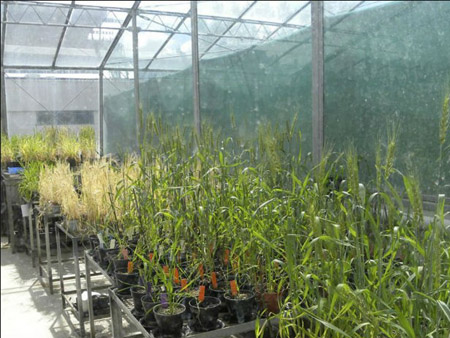 About a dozen Gazan and West Bank farmers gathered in an Israeli vegetable storage laboratory at Beit Dagan to learn about the optimal conditions for growing vegetables, including temperature, weight, and quality.
They participated in a workshop of a five-day course focusing on post-harvest techniques held at the Volcani Institute, within the Agriculture Ministry complex in Beit Dagan.
Prof. Elazar Fallik, a researcher at the Volcani Institute's department of post-harvest science, explained that the farmers studied a variety of issues related to post-harvest of vegetables and fruits. He added that they set up one of the experiments which main goal was to see how Mediterranean temperatures affect post-harvest quality.
Via Jerusalem Post, published on May 16, 2014. Click here for the original article.