Aquafarming
Dagan – 20 Years of Experience in China
Dagan's crops and aquaculture technology is making progress in China under the "Dagan 20" strategy.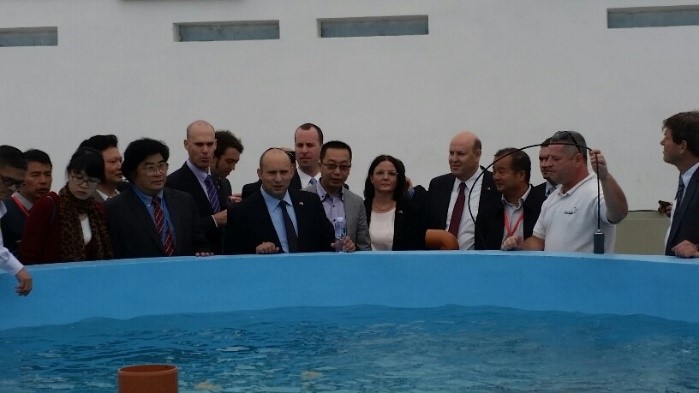 in its new strategy, "dagan 2020", dagan places china highly on its agenda.
with its diversified topo-climate and markets, china needs innovative and environmentally friendly agricultural production systems and dagan is there to offer just that all over the republic.
recently dagan launched a demonstration farm in the campus of fujian agricultural academy of science. the israeli ministry of labor, economy and trade, the israeli ambassador to china and local officials launched the farm.
along with other israeli products, dagan introduced a highly innovative combination between fish and crops.
fujian province is located in the southeast of china, off the coast of taiwan, with an area of 121,563 square kilometers and a population of nearly 40 million people.
in 2012, there was a tremendous economic growth with a gdp of 317 billion (usd) and gdp per capital of 8542 (usd).
among other provinces in china, fujian is special in its moderate weather and a proper venue for dagan innovative technologies.