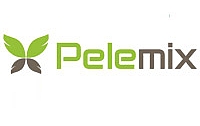 The leading company in the Coir – Cocopeat substrate market for Hydroponics growers and nurseries.
Pelemix is the only Israeli company, which has production facilities to process the raw material in Sri-Lanka and India, and supplies a whole range of products – from the raw material itself, up to the final derivative.
Pelemix makes use of the most modern technologies and machinery along with high quality materials to produce different blends of coir - cocopeat based substrates which are used in all forms of horticulture.