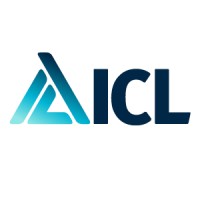 One of the world's largest fertilizer companies,ICL Fertilizers provides end-users and manufacturers on five continents with a wide range of high-performance solutions – all from a single source.
Watch the presentation videos on our products and company.
Dead Sea Works (English)
https://www.youtube.com/watch?v=_HWCcuEK3qw&list=PLw2tOtQwoRS15h0JWezeN7Ag_Lhkf2fBy
Each year ICL Fertilizers produces approximately 5 million tonnes of potash at Dead Sea Works, Israel; Iberpotash, Spain; and at Cleveland Potash, UK. The 4 million tonnes of rock phosphate mined at the Zin, Arad and Oron mines in Israel are used for the production of 1.7 million tonnes of granular fertilizers and 550,000 tonnes P2O5 of phosphoric acid. ICL Fertilizers' phosphate mining operations in Israel, along with its fertilizer production facilities at Rotem, Israel, ICL Fertilizers Deutschland GmbH and at ICL Fertilizers Europe C.V., creates a wide array of phosphate fertilizers.



ICL Fertilizers Europe handles the entire operation of ICL Fertilizers group in Europe, including the production, logistics and trade.

ICL Fertilizers Europe is responsible to the very well being of our European customers and in charge of all our European facilities, which include the potash production sites of CPL in the UK and of Iberpotash in Spain, as well as of the fertilizers production sites of ICL Fertilizers Europe C.V. (Amsterdam and Ludwigshafen).



Together, we provide a range of products for upgrading essential plant nutrients. These include Phosphorus, Potassium, Magnesium and Sulfur, combined with micronutrients and applied directly, through irrigation systems or by spraying plant foliage. Our fertilizers, applied directly to the soil or through sophisticated irrigation systems or foliar application, are the basis for thriving, advanced agriculture.
Potash Phosphoric acid | Specialty fertilizers | Phosphate rock | Compound fertilizers | Feed additives



Production facilities are ISO 9001:2008 certified to ensure the highest standards. We are certified for ISO 14001; environmental protection is a top priority.

Giving back to the community is another well-defined goal of our company, resulting in the sponsorship of various educational and cultural projects. Sharing and integration -you might say it's just our nature.



ICL Fertilizers also offers specialty fertilizers for the growing modern agricultural arena, like drip irrigation, greenhouses, etc. Our soluble fertilizers are responding to the need of higher yields and better quality per cultivated land and to the growing scarce of water and arable land. These specialties are marketed by ICL Specialty Fertilizers.



Our standing is further enhanced by our membership in ICL Group, one of the world's leading suppliers of natural minerals, including 35% of the world's bromine.
The Group also holds exclusive rights to extract the unique mineral resources found in the Dead Sea and Rotem plateau.

A high level of interaction between all members of the ICL Group allows for the environmentally sound practice of sharing unused elements that are turned from raw materials into new products. An extensive transportation and logistics network supports ICL's marketing and sales worldwide.