Agriculture Cooperation
African Ministers in Israel for First-ever Agricultural Conference
Top officials from 13 West African states come to Jerusalem to discuss sustainable productivity.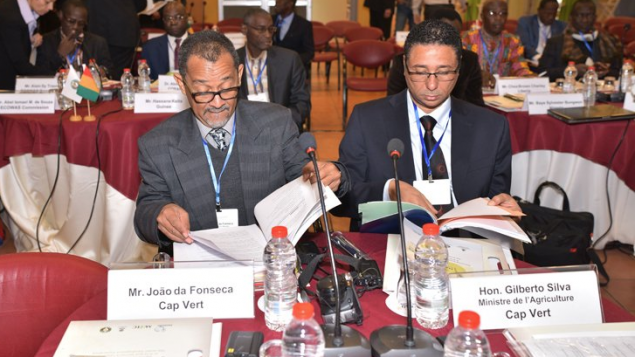 seven ministers and many other top officials from over a dozen western african countries at an agricultural conference in israel this week.
the conference which began on monday, entitled "enhancing sustainable agricultural productivity in arid and semi-arid regions" will be a 3-day summit.
"during the conference, the ministers and delegates will learn about agricultural technology produced in israel, with an emphasis on dealing with arid climatic conditions, a topic which african agriculture ministers are particularly interested in due to a similar climate prevailing in their countries," said jonathan blum, a spokesperson for agriculture minister uri ariel, who will address the group.
for the full article by : raphael ahern, click here