Agriculture Knowledge
ADAMA Hosts Syngenta Group's First-Ever Innovation Forum for Global Collaboration in Agriculture and Food Security
Dozens of new technologies and solutions for dealing with the growing global food crisis and climate change were presented in this innovative forum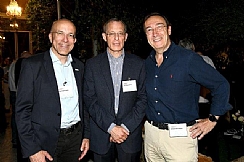 More than 30 Israeli start-up companies and seven leading research institutes featured dozens of new technologies and solutions to address the growing global food crisis and climate change.
Seeking transformative collaborations with leading Israeli research institutes and start-ups, Syngenta Group, the largest and fastest growing agriculture tech company in the world, held its first-ever "Innovating Together" event this week in Tel Aviv in partnership with Israel's Start-Up Nation Central. With a global food crisis looming, Syngenta Group convened this gathering to exchange ideas and perspectives on how to shape new innovations that can help transform agriculture sustainably.
Chen Lichtenstein, CFO of Syngenta Group, said: "Our decision to host this event in Israel stems from the country's ability to sustain and thrive with limited natural resources, its thought leadership and entrepreneurial spirit, which has transformed Israel into a dynamic agricultural innovation hub.
"Recent world events have taught us that innovation can't take place in a vacuum. It's only when we share ideas, connect with new partners such as leading start-ups, and explore our complementary capabilities that we can forge new paths to address our most pressing global challenges."
The three-day event was hosted by ADAMA, a leading global crop protection company and one of Syngenta Group's businesses, and was led by Syngenta Group's research and innovation leaders from the areas of Crop Protection, Seeds, Biologicals, Digital and Sustainability, as well as leaders of ADAMA and Zereim Gedera, a leading Israeli vegetable seeds company that is part of Syngenta Seeds. They met with representatives from across Israel's agriculture ecosystem and leading researchers from top Israeli universities and research institutes, including Weizmann Institute, Technion, Tel Aviv University, Hebrew University of Jerusalem, Ben Gurion University of the Negev, Volcani Institute and MIGAL Galilee Research Institute, setting the stage for future cooperation on critical topics like food security, climate change and sustainability.
Ignacio Dominguez, CEO of ADAMA added: "We are pleased to host this unique innovation forum in Israel, leveraging our deep roots and close connections with the country's agricultural research and innovation community. We believe that by working together, across the Syngenta Group family, we can further help to transform the future of agriculture and mitigate the impacts of climate change."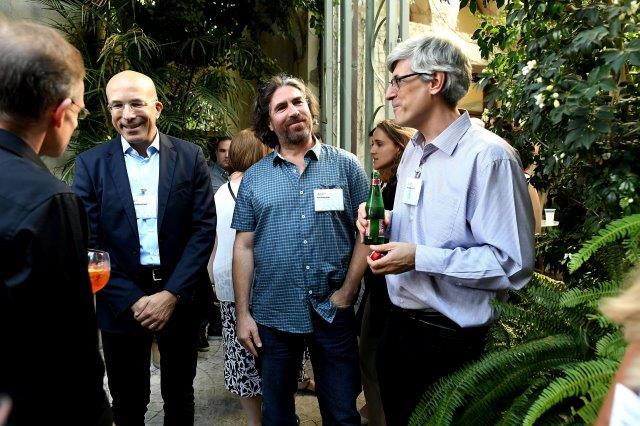 Syngenta Group is one of the world's leading agriculture innovation companies, with roots going back more than 250 years. In more than 100 countries, the company strives to transform agriculture through breakthrough products and technologies that play a vital role in enabling the food chain to feed the world safely, sustainably and with respect for our planet. Syngenta Group, registered in Shanghai, China and with its management headquarters in Switzerland, draws strength from its four business units – Syngenta Crop Protection headquartered in Switzerland, Syngenta Seeds headquartered in the United States, ADAMA® headquartered in Israel, and Syngenta Group China – that provide industry-leading ways to serve customers everywhere.
About ADAMA
ADAMA Ltd. is a global leader in crop protection, providing solutions to farmers across the world to combat weeds, insects and disease. ADAMA has one of the widest and most diverse portfolios of active ingredients in the world, as well as state-of-the-art R&D, manufacturing and formulation facilities. With a culture that empowers our people to listen to farmers and ideate from the field, ADAMA is uniquely positioned to offer a vast array of distinctive mixtures, formulations and high-quality differentiated products, delivering solutions that meet local farmer and customer needs in over 100 countries globally. For more information, visit us at www.ADAMA.com and follow us on Twitter® at @ADAMAAgri.
Start-Up Nation Central is an independent non-profit that builds bridges to Israeli innovation. We connect business, government, and NGO leaders from around the world with Israeli innovation, offering Israeli innovators access to high-potential and previously inaccessible markets, through highly customized business engagements, and through Start-Up Nation Finder – an easy to use, up-to-date, free online platform for discovering and connecting with the thousands of relevant innovators.